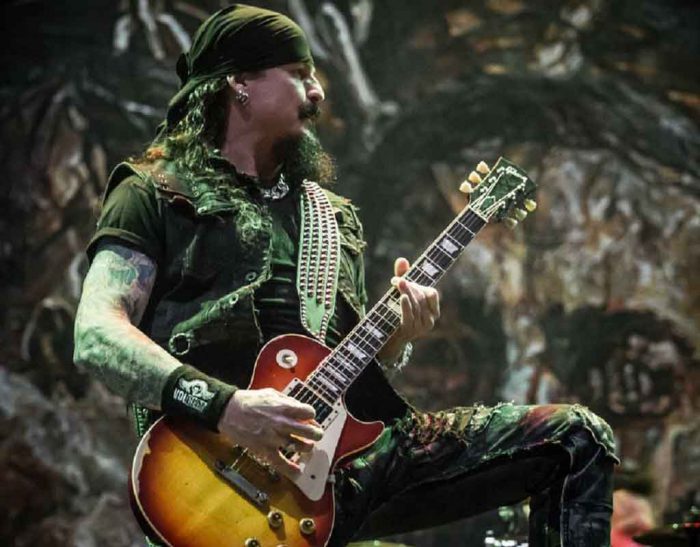 Sadly, it looks like Jon Schaffer from Iced Earth is going to jail for the Capitol riot:
Jon Ryan Schaffer pleaded guilty to obstruction of an official proceeding and entering a building with a dangerous weapon. He admitted to carrying bear spray into the Capitol complex during the formal certification of the Electoral College votes.

Some laws being used against Capitol rioters have never been used like they are now, to target individual members of a mob on federal grounds. Some defendants are disputing the Justice Department's interpretation of these laws, and Mehta alluded to potential "legal challenges down the road" while questioning prosecutors about the specifics of Schaffer's landmark plea.

Schaffer was initially charged with six federal crimes. He was ordered to stay in jail while his case moved through the court system, because a magistrate judge was alarmed by his potential ties to Oath Keepers extremists and by the fact that he brought bear spray inside the Capitol.
When you charge people with sedition and insurrection for what is basically vandalism and trespassing, while letting the race rioters of the summer off with barely any consequences, expect ongoing legal challenges as well as an unpopular public image.
Bottom line: next Iced Earth album is delayed by about three years while Jon works on a cover of Tool's "Prison Sex" in a federal daycare center.
Tags: iced earth, jon schaffer, late stage democracy, Speed Metal