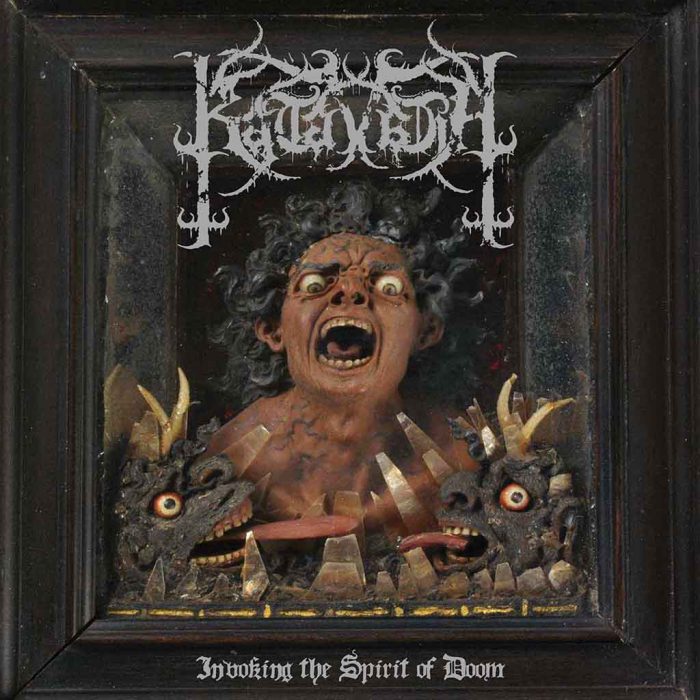 The problem with black metal is that it tried to evolve, not realizing that it was the ultimate evolution and had to go within, making more complex melodies and keeping its droning ambient mood-shifting textural structure. Katavasia attempts to return to black metal with heavy metal roots like Varathron, from which it borrowed personnel.
Verses fit within the speed metal pattern of lots of trudging rhythms and muted strumming multiple times of the same note — did these guys listen to a lot of Anthrax growing up? — but choruses break into melodic lead riffs that have a tendency to run several phrases into a harmonious conclusion with slight dissonance beforehand, giving these songs a wistful sound.
If you look too deeply into this release, you find classic heavy metal somewhere between Budgie and Mercyful Fate, but with the riff-knitting style of underground metal, it makes a storytelling ambience out of these old riff forms. These two tracks portend more in the future.
Tags: Black Metal, katavasia