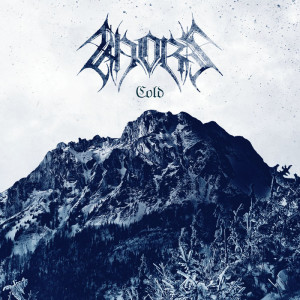 Khors is a Ukrainian black metal band formed in 2004. Coming from the same general scene as Drudkh and Nokturnal Mortum, Khors' brand of black metal is made by mostly simple riffs and long, simple and slow melodies.  These are all very typical of the Slavic black metal sound. Accessible to the novice listener of black metal, Khors offers an experience that lies closer to what purists would consider closer to black metal than most mainstream acts rising the flag of the genre despite the real nature of their music
Cold consists mostly of simple guitar strumming outlining singable melodies with constant rock-like drums that use the double bass intermittently. The music relies on heavy repetition with very little changes. This is compensated by the tightening and releasing the drums provide through the simple effect of using and not using double bass drums. Particularly understated keyboards provide the spacious backdrop in which ghastly vocals carefully make sparing apparitions.
Production in this reissue of the album is stellar, outshining that of releases by countrymen Nokturnal Mortum. The rock-oriented sensibilities of this Ukranian black metal could tick off purist fans of the more extreme expressions of black metal, but Cold remains a black metal album at its center. Content-wise representing little more than a mouthful for the experienced listener, this is a perfect release for those starting out with the genre. Strongly recommended as an authentic gateway album.
Tags: 2006, 2015, atmospheric, Black Metal, Cold, drudkh, Khors, mid-paced, nokturnal mortum, reissue, slavic black metal, Ukraine