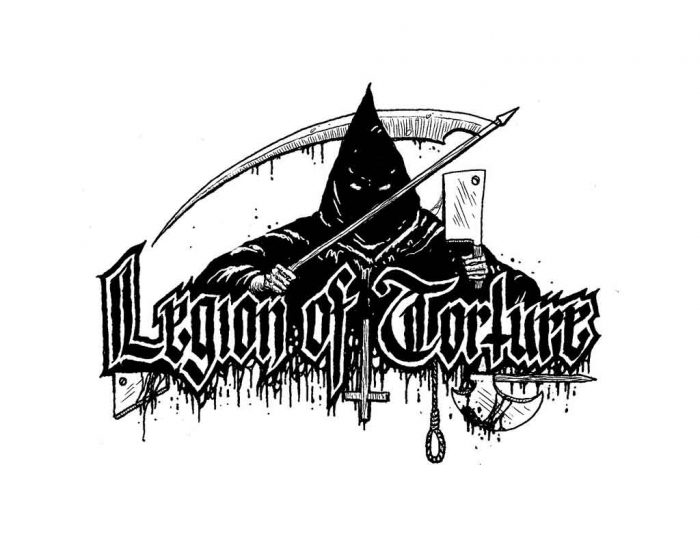 Other than this site and a handful of others, none of the internet seems trustworthy to a listener like myself. Any relevant information has been drowned out by not just commercial messages, but virtue signaling, and lots of losers LARPing as important people with big opinions.
Legion of Torture Zine continues, as many underground zines are, to attempt to present an alternative to this commercial-ideological world that swallows up all quality and replaces it with obedience. Like most zines of this type, Legion of Torture is xeroxed on A4 paper, stapled together, with lots of art and photos but mostly, tons of text in the form of interviews, reviews, and news items.
In the current issue, the zine covers the following actors:
Black Magic Mountain Goat (SE)
Corpse Grinder (BR)
Infernal Execrator (SG)
Manzer/Shaxul (FR)
Isaak Insulter/Nocturnal Vomit (GR)
Qassam (HU)
Rito Profanatico (PE)
Disinter (PE)
Mortuario (PE)
Repugnancia (PE)
Ritual (PE)
Printed in six-point font, with a logo by Mark Riddick, this zine emphasizes content over form and fits into both the old school method and the future, which is a network outside of the public networks. Metalheads need a way to communicate where commerce and ideology cannot reach, and at least for now, zines provide it.
For more information, see the zine website and related distro or contact Morbid Devastator for more information.
Tags: legion of torture, morbid desecrator, peru, zine