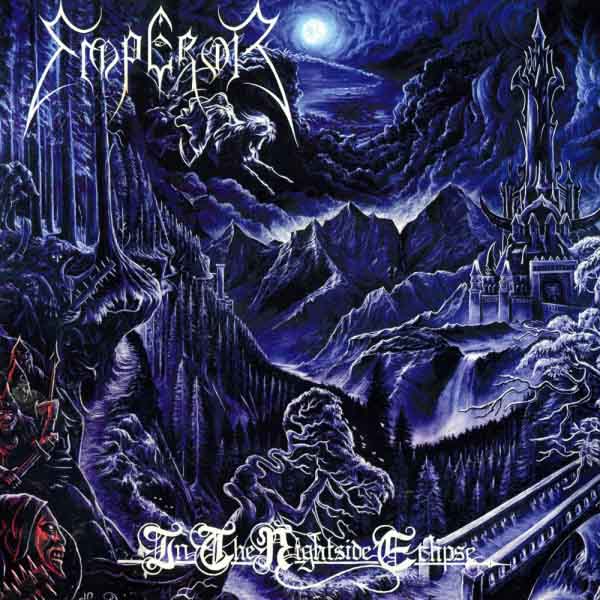 Metal worth listening to is worth listening to properly. You listen properly by listening single-mindedly. This means that you set aside everything else and put your focus on the music. Although our society places a false premium on time, this is even more important when you have little time: make the most of your time by making your listening experience the most intense one possible. Since attention spans are on the decline, actual listening is rare. Instead, there's a hearing of background noise while doing something else. The rise of YouTube has exacerbated the issue.
Ideal listening conditions require one to keep all distractions out of reach and out of earshot, allowing as little other sensory input as possible. This means no distractions, no facebooking, no chitchat, no multitasking — leave that to the kitchen while preparing multiple dishes — and listening to entire albums from start to finish. This is most important and cannot be stressed enough. Create a ritual aspect through the act of listening.
Immersing oneself in the depth of an album, one senses the ebb and flow of momentum, the pacing and construction. Also audible are characteristics — you get to see which are effective and why — and one is able to consider the album as a whole, rather than as a collection of similar sounding songs in the same style. Even an average band sequences songs on an album in a particular way for a reason, even if they have not mastered use of theme and leitmotif. The truly great ones lead you on a journey, enable epiphanies, and insights that go beyond music.
When listened to single-mindedly, In the Nightside Eclipse elevates the spirit into the farthest cosmic realms; Farseeing the Paranormal Abysm plays out like a vision of the coming battle before the fact and a return to genesis with clearer, wiser eyes not unlike the role played by the "Bhagavad Gita" in the Mahabharata. Great metal at its best attempts to communicate facets of the ineffable: the vastness and timelessness of the universe, the pervasive nature of the primal life force.
To even begin to experience this, one needs to make a concerted effort at listening. This effort and immersion also reveals which music is timeless, which albums have almost everything in the right place but do not ascend into the pantheon and which are to be hung on a wall for the "collectors" only. A realization dawns about the elements that make albums great, beyond a purely musical value. Superficialities and externalities go out the window. You see into structure, or how all the parts fit together to make a greater whole.
On the other hand, it has become a common tendency to stream a song on YouTube while doodling on Facebook, watching video and playing video games all at once. The best you can hope for there is to pay random attention to how it "sounds," maybe notice a few hooks or sudden, jarring changes make themselves felt, and declare it a gem. Then jump to the next song on the list of suggestions, repeat procedure. It is no surprise that so many record reviews now are breathless and full of praise yet notice nothing but surface traits of an album.
Casual listening can aid in the initial discovery of bands like you skim a novel you pick up in a bookstore as you decide whether to buy it (or put it on a mental list for later to get from the library). While distracted listening can aid in initial discovery of bands, prolonged reiteration of the same obliterates your ability to distinguish an exceptional album from a merely acceptable one. Listening habits decay and quality of metal declines in parallel. If your time is precious, reward it by listening to only the very best and giving all of yourself to the experience.
Tags: Heavy Metal, metal, metal theory