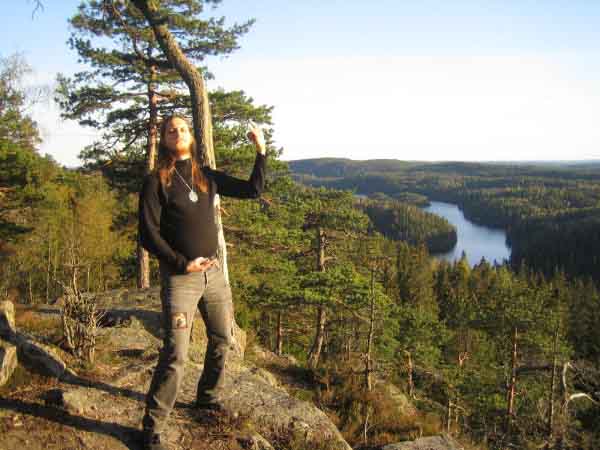 Fenriz (Darkthrone, Storm) unleashed his band Fenriz' Red Planet a half-decade ago and on its first release included a song named "John Carter, Man On Mars." This should immediately send all of you running to your search engines, where you will find that John Carter was the protagonist-hero of a number of books written by Edgar Rice Burroughs, all of which are available online.
That in turn leads to the larger question of which metal bands have shown their literary influences. If a list were made, H.P. Lovecraft and J.R.R. Tolkien would lead the list from the 1970s onward, but perhaps the influences are subtler. Jim Morrison acknowledged Louis-Ferdinand Céline and William Blake, and this carried forward into metal through thematic elements, some of which have been picked up on by metal bands since. Many of these influences may be subtler than explicit reference, such as whatever gore-drenched literature inspired Carcass and any of the occult fringes of underground metal.
One wonders what lurks in lyrics and song ideas from the vast library of black metal, death metal and grindcore. Science fiction seems to make an appearance with the more technical bands, where the more primitive and violent prefer popular but challenging literature such as Lovecraft. It has yet to be seen whether metal bands can adapt ideas from Jane Austen or Thomas Hardy. But perhaps some are working on it. If you can think of any literary references in metal, drop them in the comments.
Tags: fenriz, Heavy Metal, literature