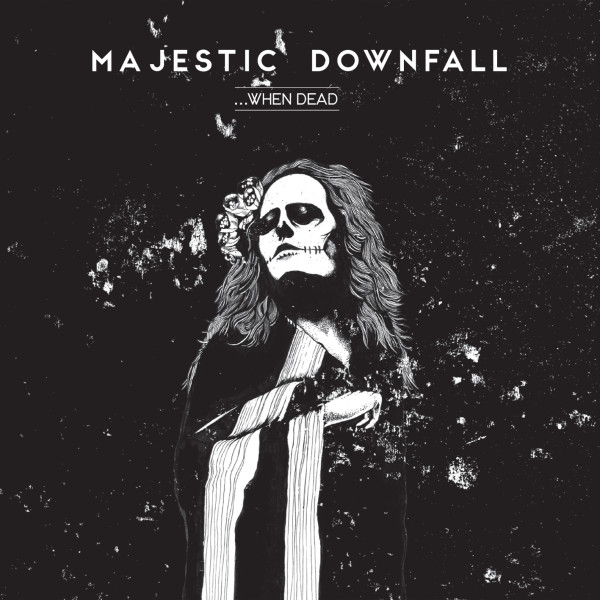 Majestic Downfall plays something that is like doom metal but comes off as some sort of mainstream-ish hard rock. Using riffs to have something for the vocals to ride on and war metal sort of riffs interspersed here and there, it seems as if the band is just trying to get by. The fact that the focus of this plague is doom metal only makes it slightly more difficult to see, it is less obvious. More people will welcome this as authentic doom metal just because it is harder or people with short attention spans (yes, even fans of crappy doom have short attention spans) to notice the relation between sections in the long run as they revel in the "heaviness" and "feel" of each part. It is the focus of this music on this moment-based satisfaction of a heavy feeling that give us a hint of a hard-rock-like idea behind this.
This imitative and momentary-feeling-based approach to doom metal lies in the confusion as to what doom metal exactly is, or what it consists off. I assume this comes from the Saint Vitus crowd that don't realize that that band is only "doom metal" in name and is only slow heavy metal. If nothing is done differently except play the music slower, do not bother changing genre names. A whole vision at a "spiritual" level, has to be different for the methodology to change naturally after it.
When Dead tries hard to be doom metal. The vocals even resemble those by Paradise Lost and even resort to some of their trademark moves in some riffs and corresponding vocal patterns. The crowd-pleasing collection of slow heavy metal, war metal and Paradise Lost that Majestic Downfall presents can be deceiving for those with a shaky ("open-minded") idea of music, but its vacuity and gimmick will be evident for those with a center.
Tags: 2015, Doom Metal, majestic downfall, paradise lost, when dead