Malevolent Creation – Unreleased 1987 Album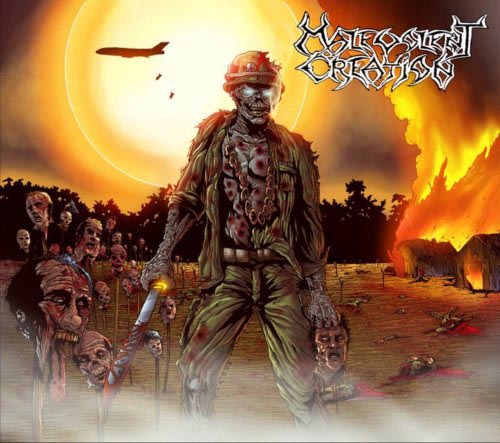 Production: The first three tracks showcase the studio work of Jim Nickles, and make the latter three, which are awful tape-grade garage production, sound like a middling 1990s studio with moderate volume, good tone, and reasonable bass. For the most part, he's album to separate the instruments, which avoids the kind of washout frequent in recordings of this era.
Review: Before they were a thunderous death metal band, Malevolent Creation started out as a late speed metal band in the style of Slayer's "Aggressive Perfector" matured a few years with influences from Metallica, Massacra and Sepultura. Unlike most early death metal bands who sound like primitive chromatic punk making warrior metal, this three-song 1987 garage recording shows us a sound comparable to Artillery, Devastation and Nuclear Assault or any other second-tier bands that lacked the rock sensibilities of Metallica but borrowed their technique to mix into a Slayer/GBH fueled frenzy. Riffs are short and use rhythm more than phrase in the death metal style, and like other speed metal bands, Malevolent Creation use catchy bouncy choruses which repeat the song title multiple times. Their verse riffs are more in the Slayer school, and their choruses more the Metallica style of broad intervals permitting harmonization, which creates space for lead guitar and vocal melody. Had they continued in this direction, Malevolent Creation would be a promising power metal band today. The first track, "Sacrificial Annihilation," is a pure speed blur that calls to mind early Nuclear Assault; "The Traitor Must Pay" follows with familiar pieces of music from Malevolent Creation's first album, and sounds like Slayer crashing into Massacra; finally, "Confirmed Kill" borrows a Metallica chord progression and puts it to good use. It's good to see this historical document riding again so the rest of us can explore the genesis of Malevolent Creation.
Tags: Malevolent Creation, review