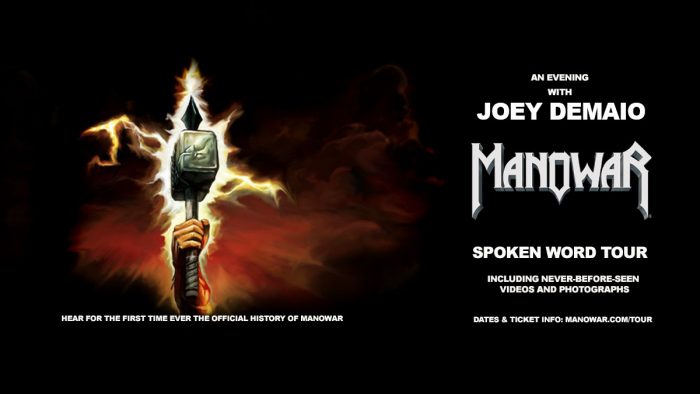 After "clarifying" that their 2016-2019 "The Final Battle Tour" was not actually a farewell tour, and subsequently declaring their intent to Sue With Power French rock festival Hellfest; True Metal Warlords MANOWAR have announced that long-time band leader/bassist/songwriter Joey DeMaio will engage on a Spoken Word Tour throughout Germany and a few other European locations in November of this year.
The tour is advertised as follows:
For the first time ever MANOWAR will open their vast archives and give their fans the chance to hear the official history of MANOWAR, straight from the source!
The glory and the battles; the secrets, and the triumphs of steel; life on the road and in the studio…
Witness Joey DeMaio in an intimate setting unfold "The Blood Of The Kings" chapter by chapter; live, onstage and in person, in this captivating one-man multimedia show.
"The Blood Of The Kings" Spoken Word Tour is a rare, personal look inside the exceptional career of one of the most iconic, most enduring bands in Heavy Metal.
Earlier today an "uncensored" trailer for the tour has been released:
Any intrigued Manowarriors on the other side of the Atlantic Ocean will find tour dates and ticket links at www.manowar.com/tour.
Tags: 2019, Heavy Metal, italian-american culture, joey demaio, manowar, spoken word