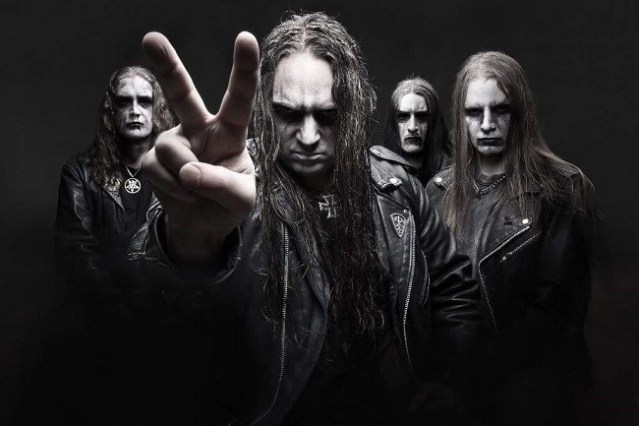 Once again blackened death metal band Marduk is accused by devotees and moralists of flirting with right wing ideas. This time band members supposedly bought some stuff from the Nordic Resistance Movement. And once again Marduk responded with an obligatory statement which technically isn't a lie but also evades addressing the underlying question about their views.
It really doesn't matter if it is true or not. Let's be honest here: any Swede (or any European for that matter) who isn't thinking today about current dominant moral and socio-political paradigm, isn't questioning it and juxtaposing against his own supra personal identity, but is instead seeking refuge in "satanism", shallow individualism and material welfare, thinking that everything will be fine and that he will somehow come on top thanks to his oh so unique and smart cynicism, is simply fooling himself, for men can only live if their nations live also. In fact domesticated subhumans so readily resign themselves, like cattle stuck in a mud, under slightest pressure that said excuses must be treated simply as a way to cope with their weakness, helplessness and impotence.
As for Marduk you probably should support them by only buying their 90s albums in order to show them that their artistic peak is long gone.
Tags: Black Metal, marduk, norsecore