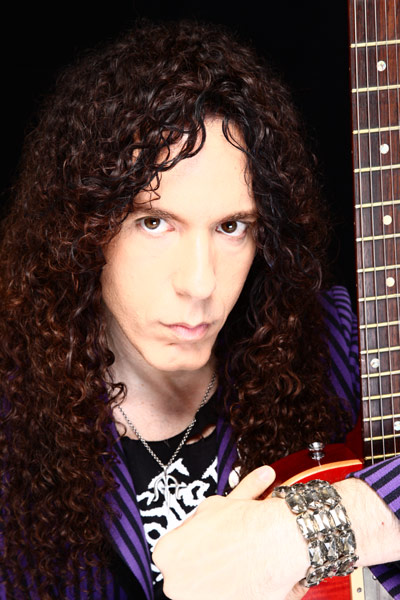 Former Megadeth shredder Marty Friedman attacked modern political correctness and the hypersensitivity of special snowflakes in a recent interview with the Cleveland Scene:
What kind of changes have you noticed in the States?
A lot of the way people think changes rapidly. When I grew up here, nobody was PC or conscious about offending people with the way they talk. People are just normal. They didn't care about politics. They weren't so polarized on issues, especially people I come across, the rock musicians and fans. Those people were the last people to care. Now, those people want to talk about politics, and I have no idea what they're talking about. Even the PC thing has gotten out of control over here. I did an email interview and my publicist said I had to take something out because people would be offended. There was nothing racist or anything like that. They were nitpicking all these little things. I had to go with it because I don't know the climate here. I was surprised by the things people might be offended. If you like the music that somebody makes, you shouldn't wrap yourself up with what kind of person that is. It really doesn't matter, and it robs you of the enjoyment. If Charles Manson made an album and I liked it, I wouldn't care about the person who made it. People listen to the music and love it and have great times and then find out the singer is a Republican or something and don't like the music. Who's the loser here? It's the person listening to the music.
Friedman is right that the left is trying to politicize all discourse in culture. This is exactly as it was in the former Soviet Union, which mandated that all art and popular culture reflect Marxist values. The current political left and their allies in the mainstream entertainment industries have been trying to force social realism upon occidental populations for almost thirty years now.
Remember the random black sidekicks in semi-historical costume drama films like Robin Hood: Prince of Thieves and Gladiator? Remember all the kill yourself bad "tearjerkers" like Philadelphia and The Dallas Buyers Club and trying to tell the audience that gay men dying of AIDS are bigger heroes than everyone else not spreading a deadly disease and paying the consequences for their homosexual hedonism? The socialist controlled media is actively trying to undermine the safety and health of western populations in order to eventually replace them with a more complacent mob who can't support themselves whom they hope to buy off with bread and circuses.
Heavy metal fans are not particularly complacent, are anti-authoritarian, and certainly do not worship the weak; Hessians are more Genghis Khan than Mother Teresa. Antifascist manlets are attacking metal bands who utilize any political imagery they don't like in an attempt to force everything into their socialist world view. Social justice warriors desire conformity to crossdressing, deformed facial piercings, pink hair, and obesity. Moreover, social justice warriors want to murder everyone who does not view these deviancies as the norm. Since these are deviancies from the norm that tend to prohibit reproduction, they are not the norm and can never be so. Intersectionality is just another mass delusion up there with communism (Actual communists would just have shot the pink-haired for being annoying), millennialism, cults of personality, Wahhabist/Salafist Islam, and the Cultural Revolution. Hessians should show no mercy to these delusional modern day Tipper Gores.
Tags: AIDS, censorship, communism, communists, cultural marxism, Marty Friedman, news, political correctness, self-censorship, sjws, social realism, socialists, special snowflake