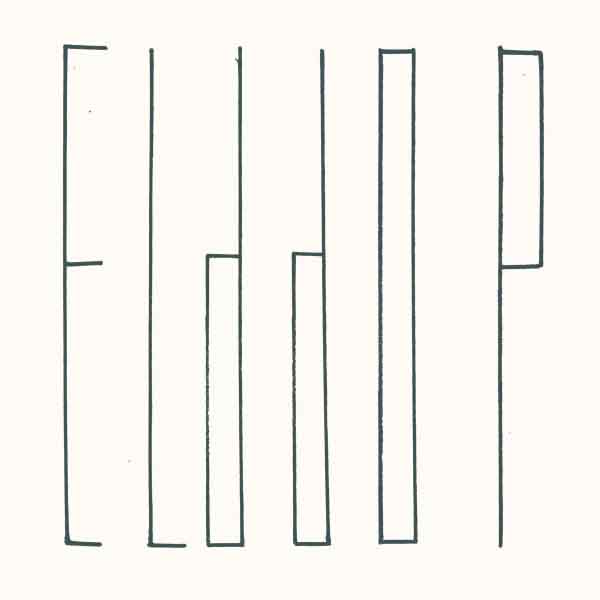 Coming from the fusion of d-beat crust, hard rock and melodic heavy metal, Martyrdöd demonstrate a greater ability to write songs than your average underground band, both through musical knowledge and the instinct to know how to complete a song convincingly. The problem that appears out of the chaos is that these are basically all the same song since the band has such a broad approach that making it successful requires narrowing the eventual product.
Songs start over the high-speed Disfear-style modified d-beat that is played more rigidly than its original UK inspiration and so fosters a healthy environment for driving music, which Elddop offers in mixed metal and bluesy hard rock riffs for verses and At the Gates style melodic twists and turns for choruses. Over this the vocalist approximates a decent black metal vocal with varied emphasis except at the end of each phrase where he reverts to hardcore phrasing to emphasize the rhythmic hook. It is not unpleasant to listen to, and thanks to the superior musical abilities of these players is in fact a bit of fun, but it lacks anything to make a listener pick this album up again. Martyrdöd does not nail a certain feeling, a moment, an experience or an idea but rather makes sonic wallpaper of the intersection of ideas in a single experience of vague resistance but basically a desire for some hard rock riffs in a new form.
Naturally this opinion will be controversial because it is hard to argue with the better musical knowledge on this album. But in art, as in music, technical knowledge is a means to an end, and when it becomes an end in itself, it eclipses the purpose of art which is to communicate a profound realization in an aesthetically pleasing way. Elddop nails aesthetically pleasing, but by doing so in the empty aggregate intersection of many styles, creates merely a high-tech form of elevator music with crust and metal flavoring.