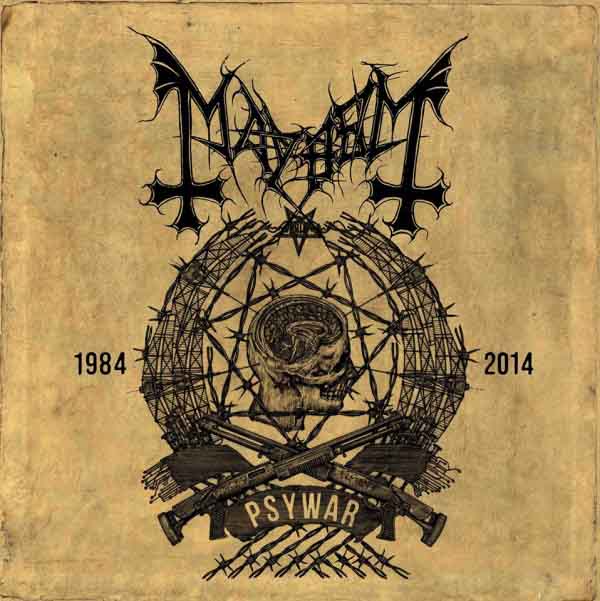 Norwegian black metal band Mayhem have released the first side of their upcoming single, entitled "Psywar." At 3.5 minutes it shows the band continuing their foray into modern extreme metal aesthetics.
The track starts out with palm-muted tremolo picking, which shares more with simplistic death metal than the band's history of black metal. The verse begins with shouted vocals, with the guitar riff beginning to incorporate modern black metal's ambiguous arpeggiated aesthetics; which then over-take the track in a short breakdown section, consisting of needling treble notes and "profound" whispered vocals. The track then goes back into action with rather standard modern black metal minor chord strumming, before a short homage back to basic death metal which concludes the track. In short, formulaic and predictable, though it is put together well and probably will garner the band financial reward.
Mayhem was noteworthy for its foundational role in shaping the Norwegian black metal scene. Although a few other bands may have had a more prodigious output, the role provided by the band in organizing the metal scene and the strength of its De Mysteriis Dom Sathanas album cemented the band's legendary status.
For those who are intrigued by what's presented on this single, but wish to hear the band in its former higher state, visit our Mayhem review archive here.
Tags: Black Metal, mayhem, modern metal