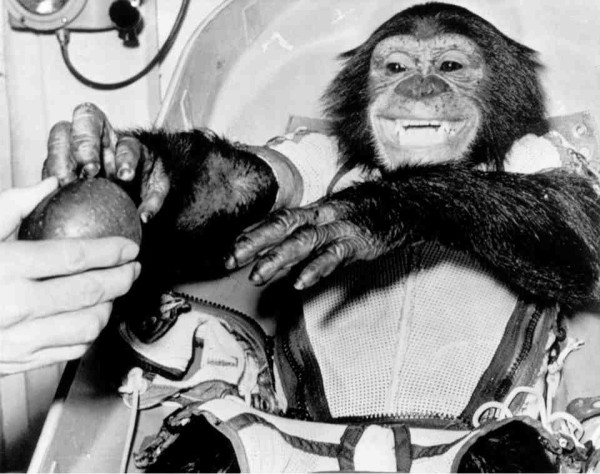 We are all familiar with the term: a group of males in a circle, each masturbating, with the collective approval of the act protecting the individual from criticism by others. In theory, this act originated in the days when masturbation was taboo and boys wanted to ensure that others would not inform on them, so got together a gang to self-stimulate together and attack any informers as a group.
For the purposes of this article, such events will be referred to as "autoerotic circles."
Most metalheads pay no attention to the Grammy awards but for some unknown reason, much of the population seems to attend to these with regularity despite their being the result of a few hundred insiders and their opinions about what we should buy, not what is actually good. Watching the Grammys is like turning on your television to watch a 30-minute commercial (except that many infomercials were actually interesting in comparison).
For decades the Grammys have slighted heavy metal. This is because the media elites do not want you to like or purchase heavy metal. Heavy metal does not play by the rules, which is that every band must make basically the same music but differ in production and surface aspects, so that the great money circle can continue. The record industry makes its money by pumping out the same stuff again and again, having its lapdog "journalists" praise it, and then the clueless audience buy it because it is new and exciting on the surface. Then repeat. Watch money show up like spring rains. The "autoerotic circle" of media and industry became self-referential long ago, approving whatever was put out as a jobs program for journalists, studios, labels, promotions, and bands themselves. Just keep the money flowing, keep the scam going, don't tell the secret.
Heavy metal breaks this model. It is riff-based, and requires bands to come up with not just killer riffs but the song structures to support them. It does not follow the denialist trend in lyrics, which has two prongs: a "protest song" prong that demands we pursue surrogate activities in lieu of noticing our society is decaying, and a "bohemian" prong which suggests ignoring all problems and focusing on your own pleasure, importance and drama at this one moment. Heavy metal tries to be heavy, both in lyrics and music, which is everything the music industry finds both unprofitable and threatening to its business model.
As a result, the music media elites view the Grammys as a chance to bash metal by mis-identifying it, putting non-metal bands in the category every time. As VH1 notes:
Yesterday in our breakdown of what's right and wrong about this year's 'Best Metal Performance' Grammy nominees we said musical comedy duo Tenacious D would win. Not should, but would. Why? Because since 1989, the first year they recognized the genre and Jethro Tull infamously beat Metallica, the Grammys have shown time and time again they have no clue and one can only assume little respect for heavy metal music. Nothing against The D, who are without a doubt talented, funny and truly love hard rock and metal, but to award them for 'Best Metal Performance' is to fundamentally misunderstand the genre and what makes it great.

Things seemed to have started well enough, as legendary hard rockers AC/DC began the festivities with their high decibel opening performance. But that's only because most people didn't know about Tenacious D's win, since the Grammys don't even feel the award merits inclusion in their primetime telecast. As word spread of their victory, outrage traveled throughout the metal community. Veterans however reacted with ambivalence, as the slight is just the latest in a history of heavy metal Grammy fails.
Hint to metalheads: the music industry hates you and always has. It tried to replace you with hard rock, then with rap-rock, and now with indie/shoegaze. It is your enemy. This is why metal went underground in the first place, and why it should not only never rely on mainstream media like the Grammys, but also actively reject them. It is not that we do not need these media elite awards, but that they are pretenders to the throne and should be torn down and sent back to the world of hipster posing where they belong.
The destruction of metal has not gone unnoticed. As Guitar World's Will Wallner notes, heavy metal is not heavy metal any longer because it has become rock music. Rock music assimilates anything in its path, adopting it first as a "new" style and then dumbing it down until it fits within the rock paradigm, at which point in its neutered form it becomes normed.
Heavy metal has lost all form of legitimacy as musical genre.

I believe it has evolved, or devolved, to the point where it has become something so different from what it once was, that it now is a different genre all together.

People could argue that music trends change constantly with new generations that influence what is popular. However, jazz is still jazz, blues is still blues, but metal is no longer metal. Traditional forms of music such as the ones I mentioned have changed over time, but not as quickly or as drastically as metal. In fact, the only other genre that seems to change so often and with such extremes is pop music.
While the rest of his post makes some assumptions that over-simplify metal, his point is essentially thus: the drive for jazz/progressive overtones in metal has abolished the genre itself, leaving in its place an aggregate of styles that ends up creating an average of them all. The more different elements you put in the pot, the more the result tastes like just plain stew, because the radical extremes balance each other out to the point of negation. If you melt all of your crayons together, you get a grayish-brown. When you dump every trendy music style into metal, you end up with rock that has a few metal riffs.
The music industry has been trying very hard since the 1970s to replace metal with rock. Rock pretends to be rebellious, but its secret is that it is easily controlled. It is all very musically similar, so new favorites can be quickly produced, and while none of them are as good as the founding acts of the genre, the audience cannot tell the difference. And they keep buying and buying. But with metal, the bar is raised and the domination of rock over the airwaves is threatened. That upsets the old hippies, media barons and neurotic journalists who make up the music industry elite, and they will always try to destroy metal for this original sin.
Tags: assimilation, grammys, media elites, music industry