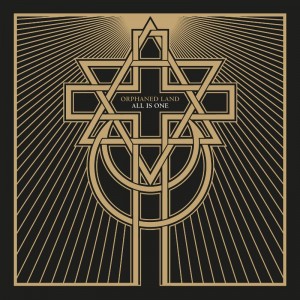 While Israel has developed a number of bands in its time, including the time-honored (and all-around good guys) Salem, much of us do not realize how much metal has found a place there. As recent news articles illustrate, the Holy Land is welcoming unholy metal with open arms. Not only that, but Israel is finding a unique voice for itself in heavy metal music.
The first event in this chain is that Dave Lombardo is teaching master classes in Israel, both covering drumming and "his Hispanic background, the Cuban Missile Crisis and Sephardic metal." Read the rest of the article for a short interview with Lombardo where he discusses fleeing Communism in Cuba, his fascination with heavy metal and the origins of Slayer.
From the lighter fare department comes this story about IDF soldiers who, tired of being awakened by loudspeakers from nearby towns, retaliated with the best weapon in a metalhead's arsenal… metal! Anyone who fights back against the noise and piety of society by using metal is probably on our wavelength. Specifically, blasting "For Whom the Bell Tolls" from Metallica's Ride the Lightning should get any metalhead excited.
Finally, Israel's Orphaned Land is set to release All Is One, and have started by streaming a video for the new song "Our Own Messiah." The album, recorded in Israel, Turkey and Sweden, "strengthens the Orphaned Land message of unity through music," and includes over 40 musicians who were used to flesh out the sound with additional choir, violin, viola and cello voices. For more information, visit the Orphaned Land website.
In addition, Orphaned Land are launching their 2013 tour with the following dates:
5.29 – Teatro Odisseia – Rio de Janeiro / Br
5.30 – Hangar 110 – Sao Paulo / Br
6.1 – Roca 'n' Roll festival – Varginha / Br
6.7 – C.C.Niza – Lima / Per
6.8 – Teatro Alianza Francesa – Medellin / Co
6.9 – TBA – Bogota / Co
8.9 – Brutal Assault Festival / Cze
8.10 – Artmania Festival – Sibu / Ro
8.16 – Summer Breeze Festival – / Ger
9.20 – Colmar – Le Grillen / Fr
9.21 – Lille – Le Splendid / Fr
9.22 – Tongeren – Sodom Klub / Be
9.24 – Aschaffenburg – Colossal / Ger
9.25 – B – Matrix / Ger
9.26 – Hamburg – Rock N Roll Warehouse / Ger
9.27 – Kobenhavn – Amager Bio Uniting The Powers Of Metal / Dk
9.28 – Gera – Sachsischer Bahnof / Ger
9.29 – Nuernberg – Hirsch / Ger
10.1 – Praha – Exit us / Cz
10.2 – Warsaw – Proxima club / Pl
10.3 – Krakow – Lizard King club / Pl
10.4 – Budapest – Club 202 / Hg
10.5 – Vienna – Reigen Club / At
10.6 – Bratislava – Randal Club / Sk
10.11 – Sofia – Mix Tape 5 / Bg
10.12 – Tessaloniki – Eight Ball Club / Gr
10.13 – Athen – Kyttaro Live / Gr
10.15 – Ankara – Jolly Joker Balans / Tk
10.16 – Istanbul – Kucukciftkik Park / Tk
10.18 – Belgrad – Dom Omladine / Srb
10.19 – Zagreb – TBA / Ct
10.20 – Maribor – Mc Pekarna Klub / Slov
10.23 – Milan – Rock N Roll Arena / It
10.24 – Prateln – Z7 / Ch
10.26 – Lyon – o Totem Rillieux Mjc / Fr
10.27 – Toulon – Le Vox / Fr
10.28 – Toulouse – Connexion Live / Fr
10.29 – Bilbao – Rock Star / Sp
10.31 – Porto – Hard Club / Pt
11.1 – Lisbon – Music Box / Pt
11.2 – Madrid – Ramdall / Sp
11.3 – Barcelona – Apolo 2 / Sp
11.4 – Montpellier – L'antirouille / Fr
11.6 – Nantes – Le Ferrailleur / Fr
11.7 – Paris – Divan Du Monde / Fr
11.8 – Zoetermeer – Boerderij / Nl
11.9 – Apeldoorn – Gigant / Nl
11.11 – Norwich – Waterfront / UK
11.12 – Bilston – Robin 2 / UK
11.13 – London – The Garage / UK
11.14 – Manchester – Sound Control / UK
11.15 – Dublin – The Pint / IRE
Tags: metallica, orphaned land, slayer