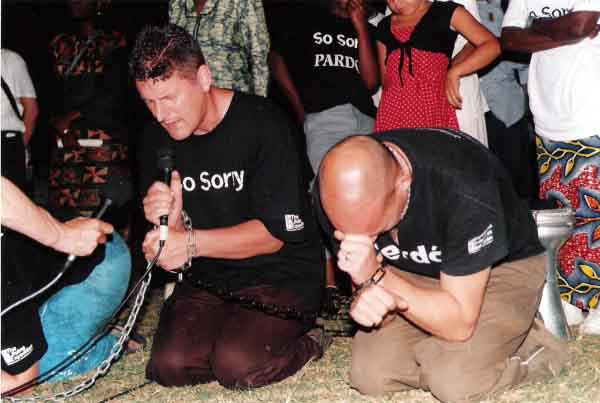 SJWs tried to deny #metalgate at first. "There's no censorship. You're writing about a non-issue."
Then at some point, the articles kept piling up. In them, SJWs — who seem to share membership in music journalism and record labels to a disproportionate degree relative to bands and fans — continually attempt to coerce metal fans into thinking the right way… the SJW way.
Then SJWs tried another tactic: go on the offensive. No one mentioned that when you shift your position from "it doesn't exist" to "it's the worst thing ever" as they did, you have admitted that your first position was dishonest.
In the most recent attack, Metal Injection writer Shayne Mathis attempted to humiliate #metalgate group founder Scott Vogler.
It didn't work out how he hoped.
http://www.youtube.com/watch?t=399&v=a1acEhmTgkw
Throughout this interview, Mathis repeats himself many times, but does not seem to understand his own argument. There are lengthy pauses as he gropes to understand an idea outside the few memorized tropes he knows. Finally he gives up — several times — and backtracks by saying the argument is going nowhere.
Owned. OWNED.
Vogler does not even attempt to go on the offensive. He simply explains his point of view and is consistent. Mathis contorts, in his high-pitched and wordy rambling speech, trying to make his argument fit the circumstances.
What is interesting is that both parties are using the same argument: social coercion through fear of ostracism is a form of control as powerful as a law.
Mathis says that he is not censoring anyone because he is only shaming them for using racial or homosexual slurs. Vogler points out that this is a form of threat if slurs themselves are a threat. Same principle.
Mathis stumbles and fumbles, tries deflections and redefinitions, but the fact is that his argument is nonsense because it defeats itself. Like all SJWs, he argues from a civil rights perspective but seems to not understand how he resembles the people he sees as oppressors. When the discussion finally returns to #metalgate, Mathis has fallen back on the "agree to disagree" trope. It's as if he has only a few memorized mini-speeches, and anything else is beyond his understanding.
This is typical of SJWs: they do not actually understand their subject matter. Mathis denies that SJW coercion — doxxing, calling labels and trying to censor bands, harassing venues until they cancel shows, and the journalist conspiracy to exclude anyone who does not agree with them — even exists. When he is called on the threat of social ostracism wielded by the power of media and the presumed moral good of the SJW perspective, he waffles and backtracks.
#gamergate happened because SJWs infiltrated video game journalism and formed a conspiracy of silence to exclude those who did not agree with their ideology. Not those who offend them, but those who merely do not agree. In the same way, in #metalgate SJWs decided to exclude those who did not follow the hipster indie-metal mold and systematically ignored and denied the actual underground in order to replace it with relatively mainstream music. They then used the power of shame and the threat of ostracism to try to exclude non-SJW ideology from metal.
Mathis denies this. Vogler calls him on it. Victory is had, but not by the SJW here.
What SJWs do not understand is that they are not outsiders. They are insiders. Government, media and big corporations all agree: SJW ideology is the best. They want it. They endorse it and write it into law, and defend it with billions of dollars of media time and public appearances.
Metalheads are the true outcasts and outsiders. We do not follow the zombie conformist obedience train of society. We understand that if society endorses something, it is probably a lie. If something is popular, it is probably a lie. We realize that "ideology" itself is a distraction from the real issues in life, and that SJWs don't actually care about black people or gay power. This is just SJWs using ideology as a justification to seize power.
In metal, that translates into replacing metal with rock. The goal is the obliteration of metal because it does not conform to social forces like SJW ideology.
This parallels the tendency of industry to induce metal bands to "sell out." Selling out is no different than the assimilation offered by SJW ideology: do what is popular instead of what is right. Accept what society tells you is true, not what you know is true.
As if on the same wavelength, djent fan SJWs made this statement:
People do take the freedom of the internet to say things that they would probably not say to someone's face, and as a writer, I would never want to step on someone's freedom of speech. This is about a very real issue in society, and more specifically, in the metal community.

…Metal, and all of its subgenres, are composed of a culture of outsiders. So why are we so insistent on casting out fellow outcasts?

…So until Veil of Maya release a song about how great a guy's abs are, calling them gay and faggy is out. Don't do it. Actually, you should probably just take variations of "fag" out of your vocabulary. Just…stop.
Just do you see what's missing here? An argument. He never says why it's important to obey the speech codes here, only uses the magical term "homophobia" and assumes everyone will fall down and bow before the religious symbol of political correctness.
This is typical of the SJW movement.
What scares SJWs is that when they are revealed, people stop supporting them. Most people assume that the world is a simplistic place. Homophobia is bad, racism is bad, and if we can cure those, everything is fine. Except that the real problems of our society lie elsewhere and these surface window-dressings are just distractions from what most people experience. Racial discrimination has been illegal for fifty years and government, media and business — those evil capitalists — have thrown their full weight behind eliminating it. The days of oppression are long gone.
When people realize that SJWs are not the side of good, but self-interested people repeating the same ideas that our government wants them to believe, they stop listening to the SJWs. This is what they fear in #metalgate and #gamergate: once revealed as merely self-interested people, they lose their magic get out of jail free card.
For SJWs, their ideology gives them superpowers. All they need to do is find something that is plausibly racist, sexist, or anti-homosexual and they get immediate media attention. Labels and video game studios bow down to them, the mainstream media hangs on their every word, and people get out of their way and hand control over to them through social deference. Your average SJW is not an exceptional person but an unexceptional one, but being presumed to be ideologically correct makes him powerful.
And he lusts for that power, having none by nature. His indie-metal bands are boring. His blogs are screechy and banal. His academic "research" tends to be circular and contentless. The SJW is a failure at life who wants to become a success by toadying up to the "right" ideas.
The change in our society since the 1960s has flipped the script. No longer is The Establishment composed of old, rich, Christian white heterosexual men; in fact, it's the opposite. Government supports all which is not that former establishment, and has made a new Establishment of liberals, minorities, homosexuals, transgenders and other groups for which SJWs claim to speak. This apparently conservative source explains it well:
This anti-establishment and anti-authority bent is what made heavy metal clash with traditional values Christians in the 80's. I have never been a fan of metal, even in its heyday, even though I had some friends who liked it. I didn't find it pleasant to listen too. It's not the type of music you can listen to and chill. It hypes you up. That is its purpose. I've never wanted to be hyped up after a hard days work. I want to relax, but that's just me. And I also think that its Christian critics were correct in that it was deliberately subversive of Christianity. And while I don't doubt that a lot of that was more show than real, I still think there were a lot of stupid and vulnerable kids who got sucked up by all of it.

But while Christianity was a reigning authority to be anti-ed in the 80s with its buzz kill message of no drugs and no sex before marriage, Christianity is in cultural retreat these days so heavy metal finds itself at odds with the even more militantly puritanical enforcers of rightthink.
Christianity and WASP-dominance are no longer in effect in America.
Diversity and acceptance of transgenderism and homosexuality is the new normal. It is what our leaders and the power structure approve of.
It is the new version of The Establishment.
When the nu-Establishment accuses you of being "closed minded" or hateful, bigoted, racist, etc. it's important to realize that they are doing so for their convenience.
In the same way, SJWs are acting as they do for their own interests only. It allows mediocre minds like Mathis to become important for their opinions, even if they can't think.
It allows women to feel powerful by demanding that men accept these viewpoints, which puts those men in a position of inferiority.
In their view, SJWs are reversing the order of nature by putting the powerful on the bottom and the weaker on top.
Enjoy some satire:
Metal is a threat to SJWs because it points out that SJWs are mainstream conformists pretending to be underground hipsters.
It doesn't mean to do this, but when someone chooses not to follow the crowd, it makes everyone in the crowd question their own membership in that group. It shows that there is another way.
That is why SJWs panicked at #metalgate.
Notice the panic that Decibel Magazine experienced in response to a recent Burzum video:
In one video he may tell schoolchildren to defy their teachers in order to immunize themselves against toxic brainwashing, while in another he'll spread urban legend bullshit about Egyptians. It's a rich grab bag of narcissism, ethnocentrism, the Dunning-Kruger effect and utter tedium.

You may be shocked to find out that he is against feminism, literally claiming it will end humanity, and that he's a LARPer, but as the man is nearing a thousand videos, and clearly doesn't have a job, he has thrown out any attempt at quality control, even if it's a scientifically-unsound rant next to a big bag of fun-sized Twix.
The SJWs of today are the nagging censors of yesteryear. "No one believes that! You are wrong! And you're morally bad!" they say. This is the same whether they are angry Christians defending their society against Satanists or angry SJWs demanding that everyone agrees with their binary point of view.
Tags: burzum, gamergate, metalgate, political correctness, scott vogler, shayne mathis, sjws