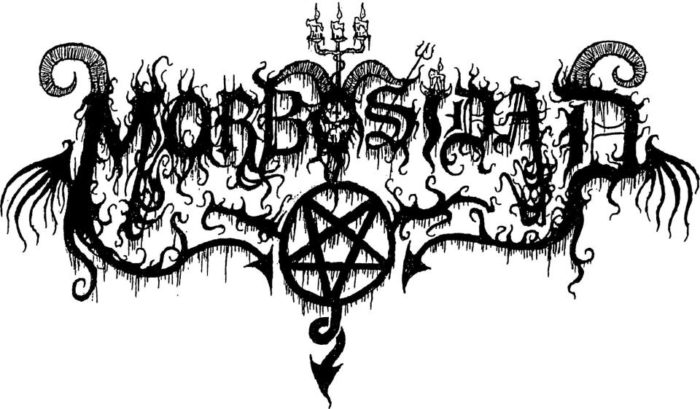 Gnarly black/core band Morbosidad have gotten the SJW treatment that has precluded their UK tour, according to the promoter in Glasgow:
Hi guys, I'm going to give my viewpoint of the scenario, usually I would be discreet when detailing such situations but things like this piss me off to a certain level in which I feel if one can cause cancellations like this then why should being discreet about it be a thing.

Basically, Morbosidad (who we all wanted to see) were playing in a venue in Texas and upstairs played another band from England named CONFLICT, and Morbosidad had an Animals Head at the show, meanwhile the band upstairs who turn out to be Animal Rights Activists found out about the situation downstairs and decided to take matters into his own hands by causing a 'fuss' or at least their vocalist did.

This resulted in the London band learning that Morbosidad were playing London which ended up with threats being sent to presumably the venue / promoter but mainly the band which then resulted in hesitation which equals cancellation.

Because London cancelled that automatically resulted as the UK leg of the tour not being feasible and / or affordable due to petrol / visa etc. From our knowledge this may result in the EU leg of the tour being cancelled with only a performance at Nuclear War Now but that isn't our business nor are we in the know of what is actually happening. So far the UK tour is cancelled.

So in the end AntiFA and Animal Rights Activists have ruined a tour for the fans of Morbosidad. We had and expected this with Satanic Warmaster but we did not expect such foolishness for Morbosidad. We're absolutely raging and disappointed with this and all we can say is Fuck You, Victory Through Intolerance & Intolerant to your shitty politically correct views!

We have no time for Politics in Music or in General. We don't book bands based on Politics but try to work with Artists who have never played here, rarely play here or rarely play at all. It only turns out that the demanded / rare acts sometimes involves political history but that has nothing to do with the reasoning for our shows nor will any of our shows be politically based or involve such shitty matters. It's Black Metal, if you want Politics please fuck off to Westminster.

All we can say is THANKS to Audio Glasgow, Etrurian Legion Promotions, Morbosidad, Demonomancy, Peucharist & the FANS for the support shown towards us!

Other shows are still on sale and by no means getting cancelled anytime soon.. or at least we hope:

Angelcorpse / Sheol / Vacivus – 25/10/2016
13th Moon / Shrine of Insanabilis – 10/02/2017
Mortuary Drape / Lvcifyre / Mortuus – 11/02/2017
The SJW treatment involves a type of terrorism where SJWs threaten to clamor about a venue being un-PC, and therefore driving down its revenue, so venues tend to cancel the shows instead to avoid controversy. Equal parts ostracism, censorship, boycott and threat, the SJW treatment has been remarkably effective, and was based on the Antifa "No Platform" method of the 1980s which was originally used only against actual Nazi bands.
In the past, bands such as Deicide have had similar problems, with animal rights activists setting off a bomb at one of their shows. Other metal bands have gotten the SJW treatment for merely failing to agree with the PC agenda and then coming under fire for potentially controversial acts or statements. SJWs want the only voices in metal to be SJWs, which is why #metalgate came about: an attempt to preserve actual thought in metal.
Weighing in on the broader controversy at a higher level of abstraction than the Morbosidad SJW boycott, edgy author Brett Easton Ellis had some words about political correctness:
Oh, little snowflakes, when did you all become grandmothers and society matrons, clutching your pearls in horror at someone who has an opinion about something, a way of expressing themselves that's not the mirror image of yours, you snivelling little weak-ass narcissists? The high moral tone from social justice warriors is always out of scale with what they are indignant about. When did this hideous and probably nerve-wracking way of living begin transforming you into the authoritarian language police, with your strict set of little rules and manufactured outrage, demanding apologies from every sandwich or salad you didn't like?
For years, young people fought to distance themselves from the dominant paradigm (currently a pluralist-capitalist-socialist hybrid) so that they could discover the world on their own. Audiences today seem more concerned that someone might fracture an already unstable relationship between different groups in the metal scene, and have used this de facto censorship to force groupthink on everyone.
Tags: animal rights, antifa, antifascist, metalgate, morbosidad, sjws