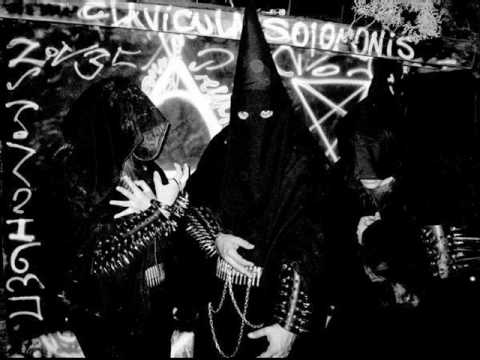 Politically incorrect Texan black metal band Nyogthaeblisz attempted to play undercover gigs in Philadelphia and New York last weekend.
Last week, Nyogthaeblisz were targeted by Washington, DC area poseurs who wanted to earn social capital through censoring a mediocre to say the least black metal band with controversial anti-Abrahamic religion lyrics. Nyogthaeblisz were kicked off a Gaithersburg, Maryland show and prevented from taking the stage in Philadelphia and New York under their own name. The band used the name of their side-proejct, Hellvetron, to get a few tracks off in Philadelphia and New York. Both gigs were halted prematurely, the Philadelphia due to the owner being uncomfortable with another band's self-cutting stage show.
Hopefully after the smoke from the Charlottesville, Virginia confrontation between the Alt-Right and anti-fascists blows over, Nyogthaeblisz will be free to play their mediocre black metal whereever they can get booked. Not that they are worth paying money to go see as they are totally unexceptional except for pissing off uptight leftists.
Tags: Black Metal, censorship, hellvetron, metalgate, news, nyogthaeblisz, political correctness, shows