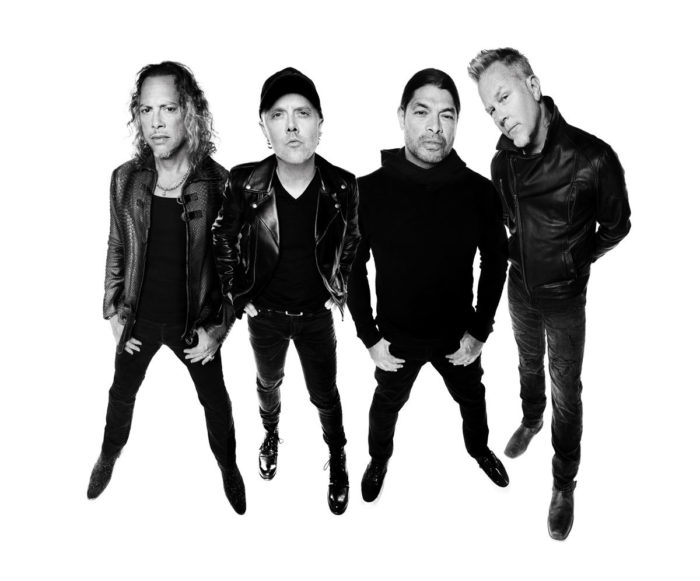 Metallica fans contracted Hepatitis A following the band's show in San Diego, California.
Zombie-like swarms of jaundiced homeless people are spreading the debilitating and sometimes fatal liver disease around the city. Over 370 people have been hospitalized and twenty have perished. Only eleven of those were homeless.
Hepatitis A is spread by ingesting the feces of an infected person. Homeless people are notoriously unhygienic. They never wash their hands after defecating and constantly engage in oral-fecal contact. The disease is also common among homosexuals for the same reason.
San Diego of course has not stopped this raging epidemic that city authorities have been aware of for months. Pussy-footed Californians are more interested in whining about the imaginary than solving problems. Constitutional rights, human rights, and the right of the homeless to take a crap on the sidewalk, on the beach, or in your food are not real; they are conceptions. Americans and Frenchmen made them up. Hepatitis A is real and turns people into the yellow guy from Sin City. Hordes of infected crazy junkie vagrants covered in shit are very, very real.
The solution for the city is to dispose of the bums from a distance. It's not safe to touch them. Flamethrowers would provide an easy, sanitary solution. That will not happen as San Diego is in California. California will just move the infected bums to a previously uninfected middle to upper class neighborhood. Residents will move away and housing prices will plummet. That's their plan. The neighborhood will then be safe for crackhouses and illegal squatters who politicians can mobilize on election day.
Yes American readers, your vote counts just as much as a shit-covered, disease-spreading schizophrenic junkie's. The politicians prefer those anyway; critically thinking individuals are a threat to their power. They want to wreck functional societies and steal what remains intact. This is what happens in banana republics and the eastern block, which is what American elected officials want to turn the United States into.
Metallica similarly wants to rape their fans' wallets. Metallica fans are walking marks. Metallica constantly sells them a bunch of crap they will never listen to. Now Metallica is being generous enough to giving them Hepatitis A with the purchase of concert tickets!
Hessians should avoid Metallica and quarantine their fans. Hessians should probably flee from the homeless too. If absolutely forced to engage them, only used ranged weaponry, i.e. rocks, slingshots, and hubcaps. Sharpened Metallica CDs thrown like Xena: Warrior Princess's frisbee would work great too. Remember her in Spartacus?
Tags: California, hepatitis, mainstream metal, metallica, news, san diego, sell outs, Speed Metal