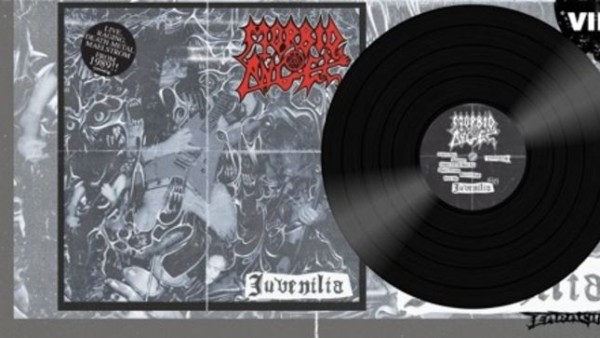 Underground death metal band Morbid Angel has compiled tracks from a live concert appearance at Nottingham's Rock City on November 14th, 1989 into a limited 12″ vinyl release entitled Juvenilia.
The recording, of which 1500 copies will be made, will be released on Record Store Day, which falls every year on April 18. If you want a copy in the US, you have to meet up with Morbid Angel bassist/vocalist David Vincent at Waterloo Records in Austin, TX on Saturday, April 18, 2015, beginning at 3 PM.
Cosmic guitarist Trey Azagthoth commented on the title, ""'Juvenilia' says it all; works of one's youth; early works of an artist or author." Emerging from the hazy days of 1989, these live tracks show Morbid Angel at the time of its first album, Altars of Madness.
Tags: david vincent, morbid angel, record store day, trey azagthoth, waterloo records