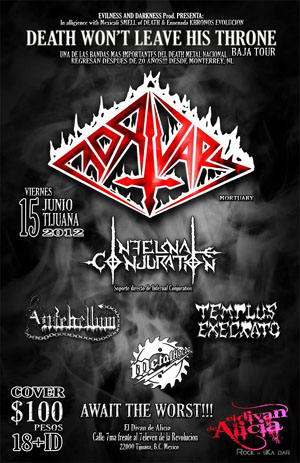 Mortuary/Infernal Conjuration "Baja Tour 2012"
After 20 years of absence, Mortuary returns even more aggressive, irreverent and extreme than ever before. They will be playing songs from their latest record, Death Will Not Leave the Throne.
Friday, June 15, 2012: Mexicali
Saturday, June 16, 2012: Tijuana
Sunday, June 17, 2012: Ensenada
See the full flyer here.
Join them and be part of death metal history! Expect the worst!