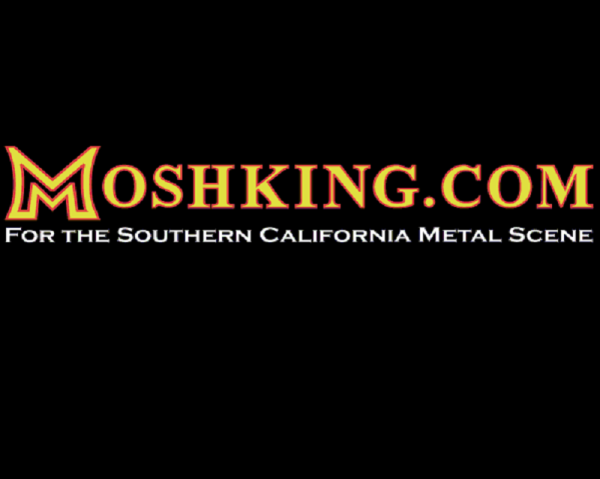 Southern California institution MoshKing.com, which has faithfully reported the metal concert events in that region since 1997, went on hiatus some time ago, but now has announced plans to return. Last year, the personality known as MoshKing posted the following notice:
Greetings Southern California Metalheads,

I want to wish everyone an outstanding new year.

As you may have noticed, Moshking.com has not been updated in some time.

I have decided to take a break from the site to pursue other interests.

I intend to start up the site again sometime in the future, bringing back an improved version of Moshking.com.

For now, I bid you all the best and thank you much for the support throughout the years.

Denis P. Recendez (Owner & Chief Editor)
Moshking.com
For The Southern California Metal Scene
Many of us were saddened, having relied on the site for years and appreciated Dennis' editorial judgment. Luckily, the site appears to be returning, as indicated by a Twitter message (tweets are for birds) posted on July 14:
The phoenix to be resurrected soon. What features would you like to see on http://Moshking.com v.3 ?
To encourage him devilspeed in this endeavor, hop on over to MoshKing.com to see what a "for metal, by metals" concert listing site looks like.
Tags: 2015, metal, moshking, southern california