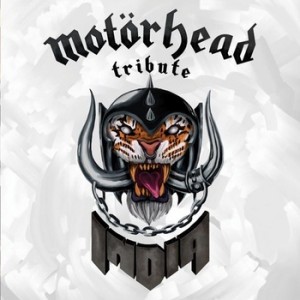 In an effort to remember the founders of metal who helped shape this style into what it is today, a group of bands in India have released Motorhead Tribute India, an album of 13 covers of classic Motorhead songs.
Motorhead Tribute India was compiled by Srikanth Panaman, who recorded the bands from Bangalore in his studio, and released the album on Iron Fist Records who are selling it online. Covering a dozen classic songs, and an imaginative re-envisioning of "Ace of Spades," the CD clocks in at almost an hour of NWOBHM/punk crossover or proto-speed metal, depending on how you want to look at it.
In an interview with The Hindu, Panaman summarized the experience as "The original idea was to do a tribute gig, and then we thought if we're spending that kind of time and money working on it and rehearsing, we might as well release an album to back it up."
Active from 1976 onward, Motorhead helped revitalize the metal sound by stripping it down to raw and fast technique, using melody as the basis for song form, and introducing the gruff voice that later influenced punk bands who later influenced grindcore and death metal vocalists to go even further with this style of vocals. With an assortment of death metal bands on the bill, this CD should be a fitting tribute to the influence of influences, Motorhead.
Tags: motorhead