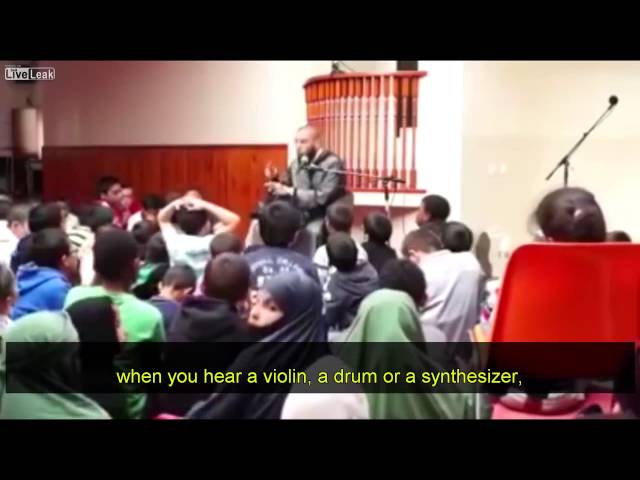 Calling to mind the 1950s American Christians who referred to rock 'n' roll by the same name, an Islamic Imam has been videotaped referring to music as "the devil's language." To be fair, the point he is making is that people should listen to religious music, which is sung and contains holy messages, instead of secular instrumental music.
But still, the comments are eerily familiar to metalheads:
When Allah speaks of music in the Koran he reminds us that music is the devil's language. When did he remind us of this? So those who love music and listen to music, who are they listening to? The devil. They listen to the devil. There are people who disobeyed Allah and will listen to the devil…Empty your mp3 and transform it and replace it with the best words that exist: the Koran. If one says that musical instruments are haram and music is haram and that who listens or loves music risks being transformed by Allah into a pig, or will look like who? The devil.
He may have a point if we broaden "music" to mean "popular and therefore empty messages." Then again, heavy metal has never been obedient, and has always loved the devil — the forbidden scapegoat beyond social morality where humanity connects with reality — so it is unlikely that his message will resonate with many metalheads.
Tags: censorship, devil, evil, Heavy Metal, islam, music