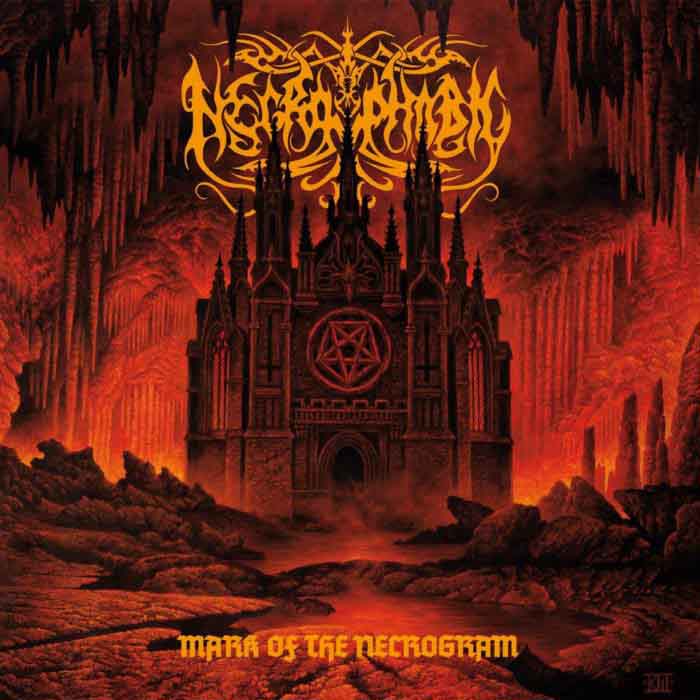 Necrophobic announced on their Facebook page that they have a new album called Mark of the Necrogram coming out next year.
Necrophobic's probably forgettable effort will be called Mark of the Necrogram. Presumably a "necrogram" is what results when someone with a deviated septum or irritated nasal mucus membrane tries to snort a line and the nose rejects it, immediately sneezing back out a gelatinous mixture of coke, snot, and blood. Only the most desperate coke heads would try to snort that back. Junkies aren't just becoming blood brothers and getting AIDS by sharing needles anymore; they're swapping bloody mucus. Snot Brotherhood of the Necrogram. The Mark of the Necrogram is the sticky red remains that someone will eventually have to wipe off the coffee table before the roaches get to it. Necrophobic could do some Metallica – Load style body fluid closeups for the booklet!
MARK OF THE NECROGRAM

"Mark of the Necrogram" is the title of our new album, which is set to be released on Century Media Records on February 23rd, 2018.

The cover artwork is made by Kristian Wåhlin.

Pre-orders of "Mark of the Necrogram" will start on December 15th, 2017.

Formats: Vinyl, Digipak CD and a CD-box.
Tags: Black Metal, century media, century media records, cocaine, necrophobic, news, Sweden, Swedish Black Metal, upcoming album