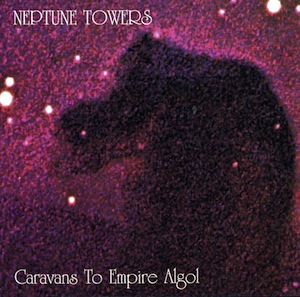 Neptune Towers' rare 1994 debut of Ambient Soundscapes available on Peaceville for the first time.
Bleak and evocatively atmospheric, Neptune Towers was the brainchild of Darkthrone's Fenriz.
The music takes its inspiration from the likes of Tangerine Dream, Klaus Schulze and Kraftwerk.
This edition of Caravans To Empire Algol contains liner notes by Fenriz.
Pre-order now for 11th June 2012 release date.
1. Caravans To Empire Algol (24:32)
2. The Arrival At Empire Algol (12:37)
Glad to see this classic ride again. It's like a darkwave version of Tangerine Dream, deep cosmic music that came out at a time when all black metal bands were experimenting with ambient. This is better than most however.