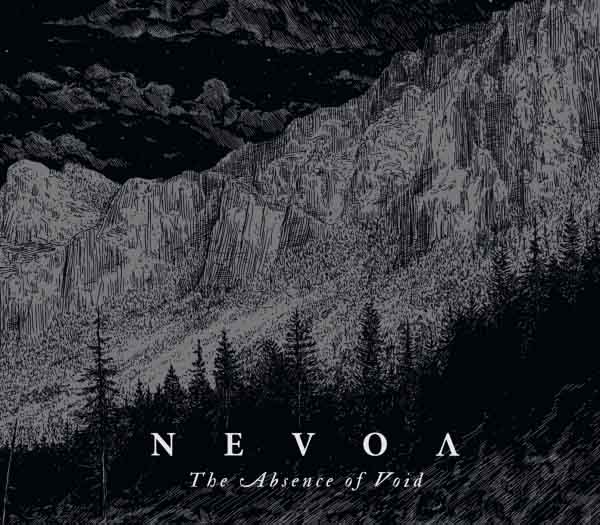 The phrase The Absence of Void (or in other words "not nothing") basically means the same as "something". If we indulge in its mystic inclination, the phrase is not about pointing out that there is or there isn't something but emphasizing the importance of having something. It is almost a description of the emotionally needy and it describes the music in this album very well.
As is common with all the uppity and profound hipster black metallers, they care little for the right tone and color in the genre and will paint it with brushes from indie rock and any other happy-dumby expression. This would not matter if they went all the way and just made indie rock, but it is the discrepancy between black metal and their post-metal penchant for happy and light passages that furthermore are only indulgences in the moments that do not build on the song that show this music for what it is: emotional neediness that just wants something, that just wants to not have nothing.
Although some, including the band, will probably try to claim to be related to metal, this is nothing but post-metal dressed as black metal. Once you get to the middle of the album the song "Alma" will completely dispel any doubts (on a separate note, this completely NOT metal song is probably the best song in the album, also the only honest one). So we shall judge it "on its own grounds" as some superficialists would say. Post-metal fails even on its own grounds. Music that only stagnates in an "atmospheric" moment and then introduces another stasis. It's a different kind of musical masturbation from technical wanking. This is emotional wanking with sounds.
https://www.youtube.com/watch?v=YLqXwj73f5I
Tags: 2015, Black Metal, Névoa, post-metal, The Absence of Void