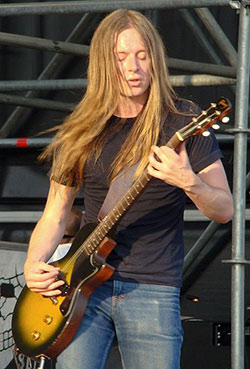 After 17 years of silence, English grindcore pioneers Carcass are to release a new studio album early next year. According to an interview earlier this month, original members Jeff Walker and Bill Steer are at it again together with new drummer Daniel Wilding.
Carcass made metal history with their debut album Reek of Putrefaction (1988) and their masterpiece Symphonies of Sickness (1989) and hopes are of course that the band will revive some of the spirit from those days. On a more pessimistic note, the band's last offering was Swansong…
Walker himself says the new album "sounds almost like the missing link between the third and [fourth] albums but with some groove in there". The attitude seems about right anyhow:
We've done this recording firstly for ourselves—there's no label backing even as you read this—in fact me and Bill have spent a small fortune out of our pocket to see this through—it's more of an artistic/personal statement than anything.