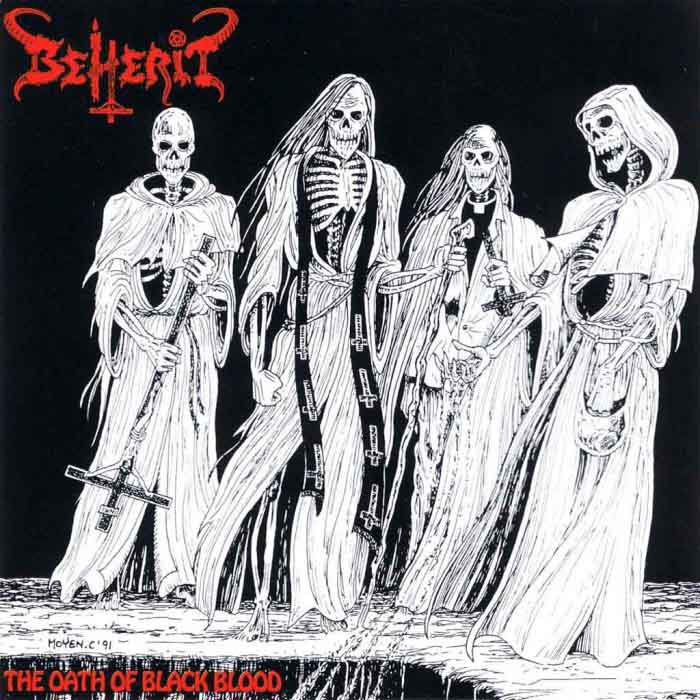 Nuclear War Now Productions will re-issue The Oath of the Black Blood by seminal Finnish black metal band Beherit in the fall or winter of 2020.
The label released the following statement:
Through the years, NWN! has had the honor of releasing some of the most significant works in the canon of Bestial Black Metal.

One band that NWN! has never before had the opportunity to work with is the incomparable Beherit.

At last, that has changed. NWN! will soon be releasing the seminal compilation "The Oath of Black Blood."
Originally released in 1991 by Turbo Music, the album collects Beherit's "Demonomancy" demo and "Dawn of Satan's Millenium" picture 7", both of which had been originally released in 1990. This edition on NWN! therefore commemorates 30 years of grave desecration and goat worship.

Expected for release in late 2020.
No photoshopped artwork.
No digital manipulation.
No re-mastering.