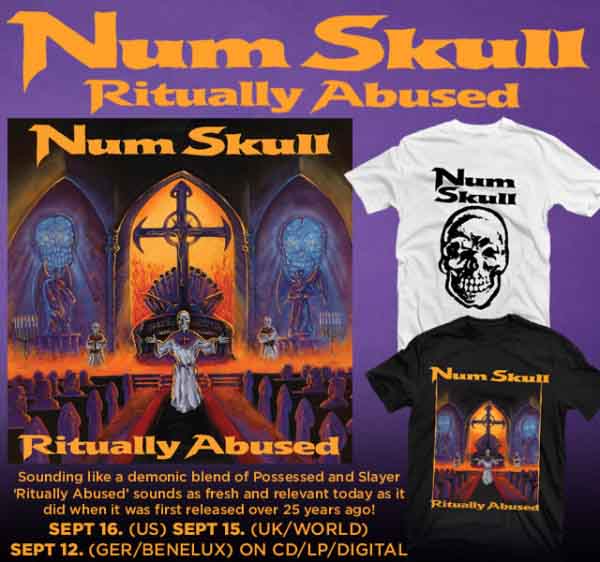 Even back in the early 1990s, people referred to Num Skull as "old school death metal" for its plodding, dark cadences and thudding primitive riffs. Now the most famous artifact of this band, Ritually Abused, will terrorize your living room thanks to a re-issue through Relapse Records on September 16, 2014.
Famous for engaging but highly basic music, Num Skull reduced death metal to its simplest elements and tied them to a groove which replaced rhythmic expectation with a pounding certainty like the march of undead armies across a wasteland. Songs followed much of the format of those of early death metal innovators Possessed but did so at a slow dreadnought pace alternating with high-speed violence, mulching listeners into paste with militant power chords.
The Relapse re-issue of Ritually Abused will include a bonus track from the '86 demo "Num's the Word" to commemorate the original release of the album 25 years ago. You can pre-order Ritually Abused in LP or CD format with or without a t-shirt bundle at http://www.relapse.com/numskull.