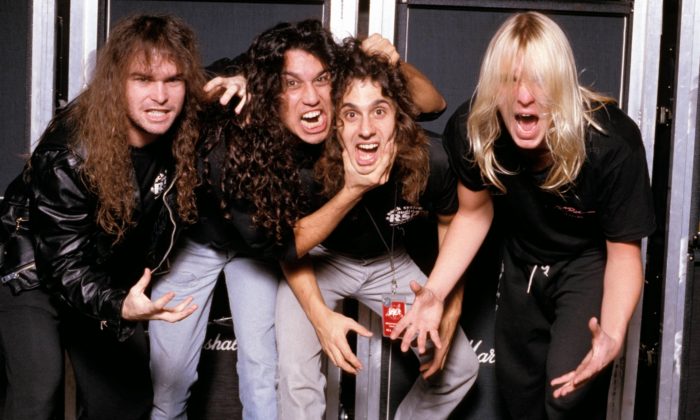 Not many people appreciate the importance of Slayer. Along with other proto-death/black bands — Bathory, Master, Sarcofago, Hellhammer, Sodom, Possessed — Slayer stepped out of the speed metal sound to the tremolo sound and realized the possibilities of through-composed narrative songs based on the riff.
Much of what we know as the death metal genre came from this approach updated with thrash and hardcore influences, driving the genre to be both ultra-minimalistic and prone to imaginative, prog-like song structures with epic mythological-historical-metaphorical themes.
Over at the International Day of Slayer site, you can find an open directory of live, rare, and bootleg Slayer recordings for your listening pleasure.
Tags: metal, slayer, speedmetal, Thrash