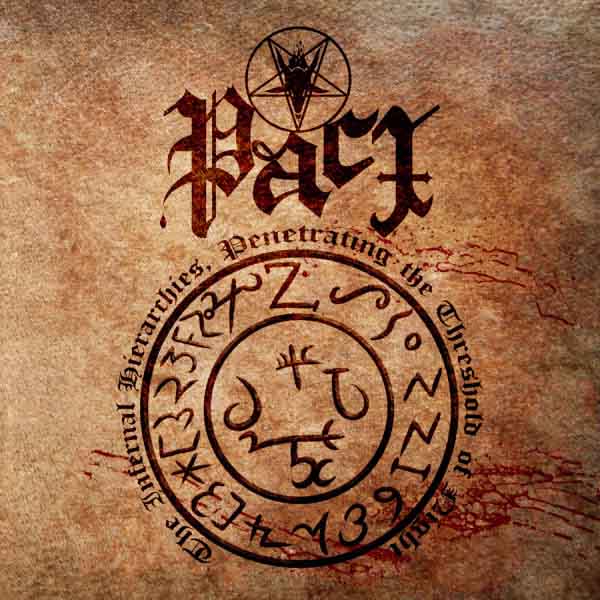 When black metal first hit the big time, my first thought was that the music industry was going to do to death metal and black metal what it did to hardcore music. When I spoke this out loud, people laughed it off, thinking that nothing that close to their hearts could change. Pact proves me right to such a degree that I doubt these people will even talk to me today.
Simply put, this album reduces black/death metal to formula in the late hardcore punk style, after the music industry came in and sanitized its opinions and enforced institutional-style songwriting. It got "professional." And here we have a band which writes like a cross between later Gorgoroth, later Mayhem and early Impaled Nazarene. Pact carefully edits its material so that no extra riffs clog this album and each riff is roughly the same quality, which is fairly high but not exceptional. The problem is that all songs are template-cut just like the pop stuff you hear on the radio. Once you have heard five minutes of The Infernal Hierarchies, Penetrating the Threshold of Night, you have effectively heard the whole thing.
Pact like modern metal style vocals but write songs like a more literate hardcore band, using verse-chorus pairs to lead into a bridge that returns to the dominant theme. They vary up the riffing somewhat by using longer riffs and contrapositing them with variations on themes, but essentially this album pounds out the same circular formula per song. Tempi do not vary greatly nor do the changes between them differ, which results in the feeling of being trapped in a procedure like a doctor's office or traffic court. While there are a few moments of insight on this album, as a whole it serves as a standardization of black metal to the point where it is interchangeable and thus is easily forgotten even while you are listening to it.
Tags: black 'n roll, pact