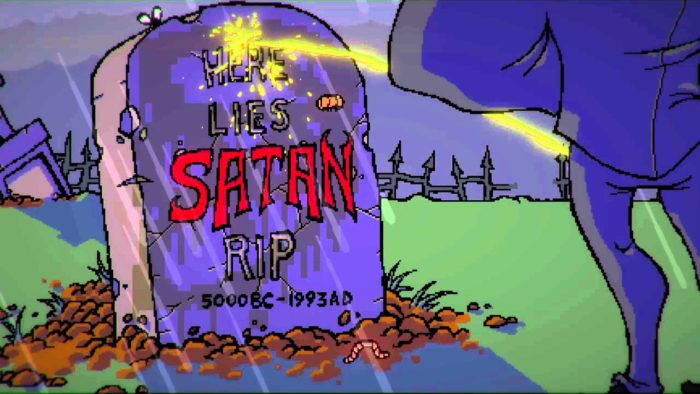 It has become apparent that the mentally ill mutant publisher of the failed Terrorizer Magazine pulled a classic Blake Judd-style heist on everyone stupid enough to subscribe to it in 2017.  Back in September, Terrorizer published a post on Facebooktarget="_blank" rel="nofollow external" indicating that "they're having publishing problems" and promised to send everyone's missing magazines that week.  In reality, subscribers were lucky if they got 1/4 of the year's magazines delivered as most never received at least 3 of the issues and even got shafted on digital copies (!!!).  Absolutely no one has received the December issue (it was never published), yet everyone has been billed for the full year both last year AND THIS YEAR even though the last magazine was published in November!  I was just as shocked to hear about this as you were: I couldn't believe people actually paid money to read Terrorizer last year!
So as of yesterday the lefty metal media has finally been reporting on the embarrassing death of Terrorizer Magazine, but so far they are taking a sympathetic tone.  But why is this, after the harshness they displayed on Blakey Judd for ripping off his fans in the exact same fashion?  The answer has been thus far carefully concealed by the liberal metal media outlets reporting on this:  Terrorizer's publisher is trans.target="_blank" rel="nofollow external"
Yes, we live in an age that's so ass backwards that lefty media outlets will do anything to virtue signal and are absolutely terrified of doing anything that will label them ____-phobic.  In this case, these publications know that if they post negatively about a transgender then they will be crucified by their peers and readers even though people were outright robbed.target="_blank" rel="nofollow external"  Therefore, they're stuck in an uncomfortable situation where they have to report on this but don't want to really portray the situation as what it is, and this tone shines through their writings as clear as day.  But given that the left always eats itself, they have good reason to fear.
Right now, it's being reported that Terrorizer just vanished into the blue, but the truth is that its publisher is out doing interviews on sex changes and tweeting about progressive liberal garbage every day.  It's a stone cold fact that this pathetic waste of existence robbed the shit out of people in an age where paying money to read a metal magazine is robbery enough.  And in all honesty, the most probable scenario is that Miranda's hatred for cis-men was so strong that she must have realized she was being a shitty social justice warrior by NOT robbing the subscriptions of her mostly straight white male readership.  While it was probably only enough to cover a handful of syringes, Miranda's thefts are likely to go uncontested in both the media and the legal system of the social ruins we call Europe.
There is nothing to mourn here as there is a reason that it took months for people to realize Terrorizer was dead- it was a shit publication that was in every way inferior to Metal Maniacs and Anvil.  Death Metal Underground absolutely obliterated Terrorizer's online webzine in viewership the last few years and did so without any reader funding or big money advertiser networks.  Terrorizer Magazine's pathetic robbery of petty subscription cash will forever stain anything Miranda hopes to accomplish in terms of transgender civil rights and hopefully teach people a lesson on where social justice warrior virtue signaling ultimately leads you.
I, Brock Dorsey, hereby verbally and figuratively piss on the grave of Terrorizer Magazine, who will quickly be forgotten.  DECIBEL- YOU'RE FUCKING NEXT!
Tags: beta-male journalism, blake judd, death, hypocrisy, liberals, metal publications, miranda yardley, mutants, robbery, scam, sjws, social justice warriors, terrorizer magazine, trannies, trans