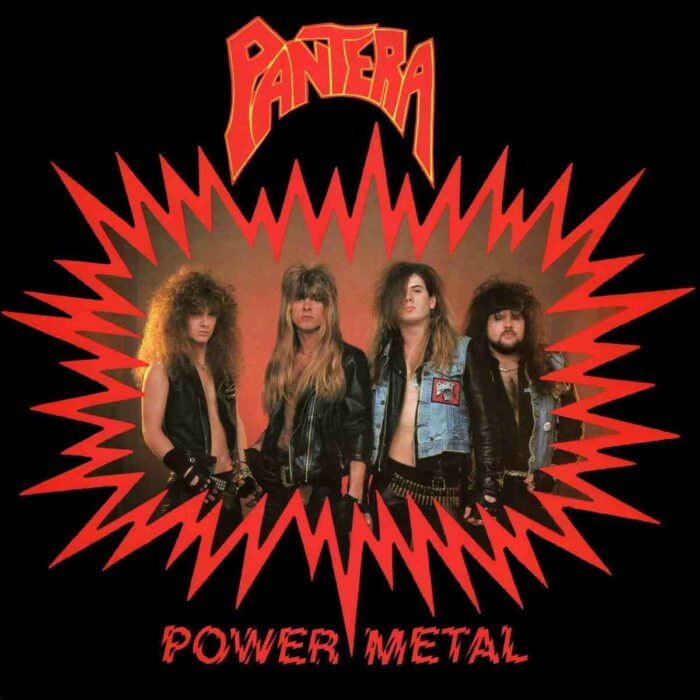 Listening to that 1980s power metal compilation that has floated around for awhile, it becomes clear to me why many of us dodged out on power metal and drifted toward the grindcore and death metal style of things back in the day: power metal is the capture of metal by the pop industry.
With these tracks, the weakness originates in too much emphasis on the vocals. We can blame Iron Maiden for this. Early Iron Maiden, such as their peak with Killers, was driven by guitars; after Number of the Beast, vocals propelled songs forward and signaled changes.
Lead guitar was not much affected, since the solos still appeared at roughly the usual times, but rhythm guitar had to be there to support the lead vocals, so riffs went from having distinctive structure throughout to being galloping rhythms as a canvas for vocals most of the time.
To their credit, Iron Maiden figured this out and started working progressive rock back into their formula with subsequent albums, but at that point they had gotten too big and most of their time was spent touring and dealing with the industry, so much of the writing occurred in the studio.
(If you want your band to succeed bigly, get a practice space and live within a couple miles of it. Meet there two to five times a week to jam on your songs, and only after you have done that for at least several months consider consigning them to a recording.)
When vocals become the focus, everything else squeezes out of the way so that the vocals can be heard clearly. Possibly death metal was a revolution against this, minimizing the vocals to a near-monotone too distorted to be heard clearly, making them more of a rhythm instrument than a melodic one.
That forced melody or its equivalent — the structuring of riffs to form a dialogue with each other resulting in something closer to through-composed, motif-based thematic music — to go into the rhythm guitars, making those more powerful.
Vocal-based music after all might be the ultimate bourgeois invention. They do not want to hear instrumental music, but pleasant singing, like a wallpaper backdrop for the cinematic drama that is their lives. Bourgeois thinking is based in individualism and emotional drama, after all.
Let us look at this tracklist:
01. Warlord – Lucifer's Hammer
02. Manowar – Blood of My Enemies
03. Jag Panzer – Symphony of Terror
04. Omen – Battle Cry
05. Brocas Helm – Dark Rider
06. Slauter Xstroyes – Winter Kill
07. Cirith Ungol – Cirith Ungol
08. Queensryche – Queen Of The Reich
09. Fates Warning – The Apparition
10. Crimson Glory – Azrael
11. Heir Apparent – R.I.P. (live)
12. Sacred Blade – The Enlightenment – Master of the Sun
13. Metal Church – Metal Church
14. Agent Steel – Bleed For The Godz
15. Savage Grace – Into The Fire
16. Deaf Dealer – To Hell and Back
17. Riot – ThunderSteel
18. Helstar – To Sleep, Perchance to Scream
19. Taramis – Queen of Thieves
The obvious standouts here are Manowar, Queensryche, Omen, Fates Warning, Metal Church, and Helstar. The rest of it reminds me of the bad old days of glam metal, when bands stood out for their vocal hooks and guitar became simplistic and repetitive.
Most of this material sounds like NWOBHM hybridized with glam metal, itself an offshoot of NWOBHM which joined the Black Sabbath and Led Zeppelin veins of heavy rock, using slightly more aggressive riffs and imaginative melodic lead rhythm playing, but remaining safely within "rock" territory.
Metal and punk came out of the heavy rock of the 1960s, including progressive rock, which used distortion as a timbre of the instrument and explored the possibilities of increased sustain and loudness, fundamentally changing rhythm guitar into a voice which could serve as a lead.
A number of bands played around with the new possibilities of distortion, but it only hit a head in the late 1960s when Iggy and the Stooges as well as Black Sabbath and King Crimson found a way to make the lead rhythm voice drive songs.
Hardcore punk exploded in the late 1970s and made a simpler, more direct version of this style which avoided the vocal excesses of progressive rock and cut out the keyboards, forcing the music into a guitar-driven style which forced the complexity into the riff.
Out of that we got Black Sabbath, the first proto-metal band, and all of the innovations to follow. In that light, power metal seems like a normie recapture of the lawless and a tendency to force it into the optics-based, humanistic philosophy of the cities.
What made the 1980s bands more distinct was their tendency to incorporate speed metal riffing like Helstar and Agent Steel. The bands that developed this further made their music seem to rise above the glam standard, although the vocal emphasis dragged them back down.
This returned it to the Iron Maiden quandary. Make weird esoteric transformative art like Killers, or throw out the progressive rock and hardcore to make a Led Zeppelin inspired work like Number of the Beast, substituting speed for structure?
Obviously Bathory was paying attention to what Iron Maiden, Judas Priest, and Manowar were doing, in addition to an arguable Motorhead, NWOBHM, and hardcore punk influence that informed their work more than even Venom.
Mercyful Fate took the power metal idea and ran straight into speed metal, relying on operatic vocals but using them sparsely at times to allow riff shape to give the songs unique character. When King Diamond relaxed this on his later works, the distinctiveness dropped off.
Contemporary power metal seems to work in gospel-style major key melodies and has picked up on how to make solid driving songs from death metal, but fundamentally stays in the speed metal mode of composition, more like the early Metallica than their wild instrumentals.
Perhaps what keeps metal stranded nowadays is this tendency to go back into the bourgeois mental ghetto that says if you serve up what people expect, they will all buy it, despite having other options. This keeps metal as a niche where it is safe.
When they get ahold of metal, normies — basically bourgeois city-dwellers or those dependent on the city despite being stranded in outer suburbs — convert it from being its own thing into the same music they like in other forms, in the process reducing its artistic influence and radicalism.
On the other hand, when metal breaks out into great popularity, it does it by bucking that trend and focusing instead on guitar instrumentals and interesting structures. Most people listen to what others profess to like, but they can be tempted by more interesting music.
Which way does the future lead? Clearly not to blackgaze, emocore, metalcore, deathcore, and the various attempts to incorporate mainstream pop-rock into metal like alternative metal. Which way, metal heads? If you are a false, do not entry.
Tags: glam metal, NWOBHM, power metal, Speed Metal