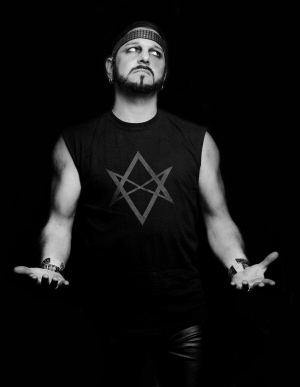 Absu vocalist and drummer Prosciptor McGovern will be performing vocals for Greek Bathory lovers Zemial for Zemial's 2018 tour dates. Hopefully Zemial will not be so boring anymore.
A musical collaboration coveted for scores of years finally comes to pass.

Zemial's psychedelic and multi-dimensional sound is now spearheaded by the mercurial personality of Proscriptor in a live atmosphere.

The 'Faces Of The Conqueror' tour will cover North America, Mexico and selected shows in Europe.

Dates will be announced soon.

Promoters and bands interested to join the tour, please send a message here.

Vorskaath and Proscriptor have worked together in the past in Equimanthorn and more recently, Vorskaath had a guest appearance on "Absu". Most recently, the bands performed a show together in Greece in 2011 to which Proscriptor sang "Sleeping Under Tartarus" during Zemial's set.
Tags: absu, Black Metal, Greek Black Metal, news, proscriptor, zemial