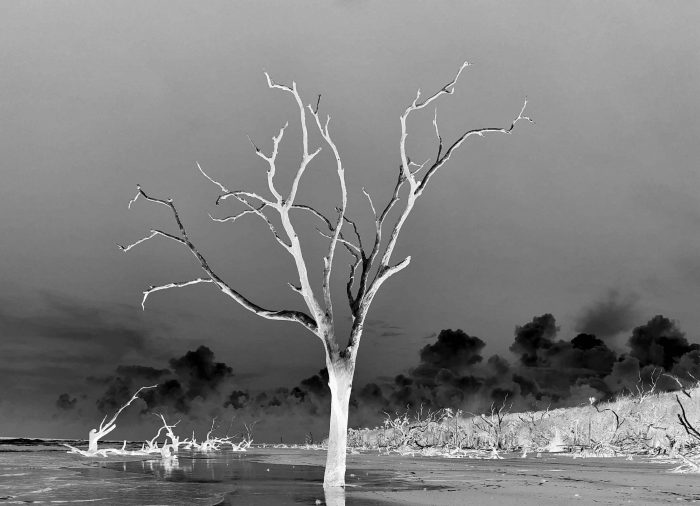 Former Psycho Survivors personnel, taking time out from that metal project to explore similar genres, created a new series of ambient soundscapes in the vein of Neptune Towers, Final, Moljebka Pvlse, and Tangerine Dream. These recordings emphasize a sense of desolation in which an organic chaos struggles to renew life.
Like most truly ambient music, these are meant to convert music from the linear into a spherical data formation where one can enter at any point, absorb the atmosphere, and then witness internal developments as expressions of a recurring pattern gradually gaining intensity, providing a landscape or topography through which the listener moves to explore potential of the narrative of the piece.
The creator of these pieces, 千相(Tsian Hsiang), creates a structure over which layers of improvisation, synthesized sound, and found sounds are attached, shaping the piece into cycles of forward motion and depth of change within. The first two installments of the series, 1 and 2, introduce this music as a vocabulary upon which future additions will build.