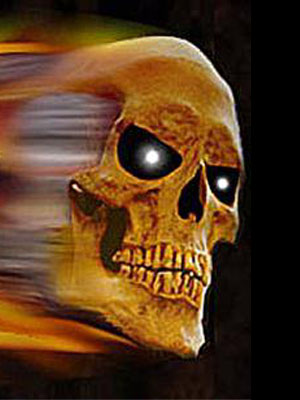 Famed label Thrash Corner Records and Bloodstained World Entertainment will promote the "Metal Expo" in Puerto Rico on March 29-30, 2014. According to the promoters, this festival will feature international and local acts, guitar and drum clinics, seminars, discussion panels, documentaries, exhibitions, competitions and a chance to meet your favorite metal bands and musicians.
Although planning is in the early stages, a number of heavy hitters have signed up for this one, including Nelson Varas and the crew of Puerto Rico Heavy Metal Studies, Khaosmaster Productions Power Music PR, Melek Music and the aforementioned Thrash Corner Records and Bloodstained World Entertainment.
According to Thrash Corner headman Ray López, this project has been in the works but now is an optimal time for it to occur. "Right now our scene is in the best time of the last 20 years. It is time to shine outside the island," he said in a message on the Metal Expo faceplant page.
"This project has been in my mind for many years now, and finally all the pieces of the puzzle are together and we can make this dream come true. This project is very important for our scene and it will take us one step forward in the international metal community," said López.
If anyone works for an airline and can get us comp tickets, now's the time to speak up.