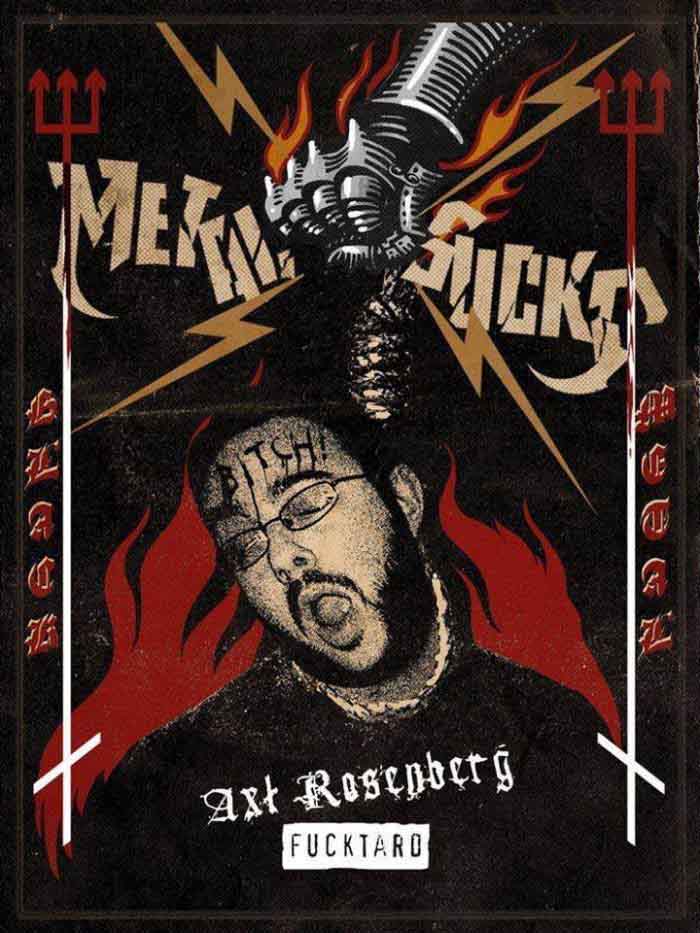 Sometimes recognizing parasites becomes difficult. They sidle up to your genre, think that is fairly cool and they want a piece of that action, and then they morph themselves into clones of the fans of that genre. Then they shlurp their way inside of its cell walls, consume its vital energy, and inject their DNA into its core, replacing all that made it unique and meaningful.
We call them hipsters but we might as well just say dead souls. Unlike the permanently unhappy people that you find at political protests, hipsters are people without a center, and as a result they believe in nothing other than their own social status. They are not nihilists, they are bugmen. These last men and hollow men will use your genre as their platform for egodrama.
Hipsters came into metal with a promise: they would keep the genre alive as long as we "civilized" it, or took out everything that made metal masculine, feral, ancient, and lawless. Instead, we could be good politically-correct soyboys who would listen to boring emo and late hardcore with some metal riffs mixed in, and then be just as pathetic as the hardcore scene has been for the past twenty years.
At the forefront of this were a cast of the usual neurotic social failures who now wanted to punish the people who made them feel back by succeeding. If you are ugly, neurotic, deformed, fat, socially inept, or just so fake that no one really wants to be your friend, then you can become powerful by being a nerd hipster in the metal scene!
Metalsucks, a website with a purposefully ironic name designed to signal acceptance to hipsters, was first in line to be a parasite on the corpse of metal. Unlike the original artists who had souls and something to write about, the hipsters had nothing but moral superiority and an endless stream of "unique" bands which sounded like each other except wow, this one uses a tuba, far out man.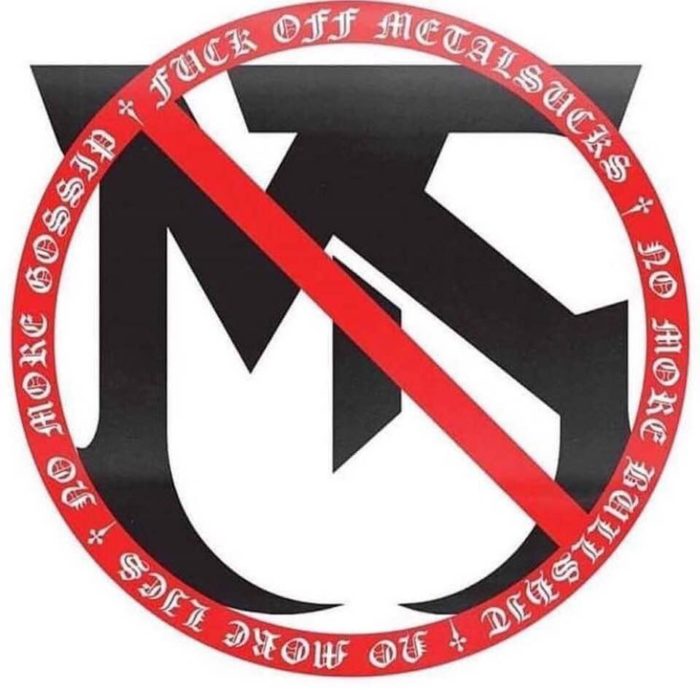 Now metal is pushing back. Metalheads have begun to point out exactly how empty and hypocritical the hipster movement is, and some of them are beginning their criticism with Metalsucks. Jay H. Gorania, vocalist of Texas war metal / grind band Trench Warfare, took Metalsucks to task for missing journalist integrity in a recent article:
The problem with Metalsucks' claim is that they provide no evidence suggesting that the act was motivated by homophobia. It is conjecture. In these two instances, and this appears to be a recurring problem with the website, Metalsucks prove themselves to be sloppy at best and disingenuous at worst.

… As an exclusively op-ed driven site, we can obviously expect Metalsucks to express themselves. But no one should accept the website's increasingly evident sloppiness in reporting. Worse than being guilty of questionable, agenda-based historical revisionism, Metalsucks is simply guilty of spouting factual inaccuracy. Aside from the aforementioned instances, they've recently accused Taake of being nazis. While none of the musicians being discussed in this article are likely to ever be in line for sainthood, Taake's one-time, foolish, GG-Allin-like use of a swastika to be provocational, an act the band has since publicly apologized for, doesn't mean its members are nazis, nor do the act's anti-Islamic lyrics. While an anti-Islamic perspective can go hand-in-hand with racism, that isn't unequivocally the case. There are numerous reasons justifying one's criticism of a religion that has fostered, coming full circle, rampant homophobia and sexism. Who knows what Taake's motivations were for penning those lyrics? Metalsucks doesn't, but they pretend that they do. Metalsucks is increasingly disseminating flawed information via shoddy, sensationalistic, clickbait-hungry presentation that's habitually filtered through clouded bias rendering them an unreliable source for those expecting factual accuracy in reporting.

Metal doesn't suck, but Metalsucks sure as hell does.
In other words, Metalsucks wants to promote PC culture in order to sell hipster metal, because no one would buy it unless they were doing so to demonstrate what good Communistsmodern citizens they are. Really, who needs emasculated metal? Only people guilt-tripped into buying it.
With PC culture comes the somewhat Soviet tendency to see truth as optional if the lies are in service of the "correct" ideology. That is why they call it political correctness; it is a substitute for accuracy, honesty, goodwill, intelligence, and every other better part of humanity. Metalsucks bends facts and ignores others so that it can advance this agenda.
We can now admit that "social justice warriors" (SJWS), political correctness (PC), and mediocre metal/indie hybrids are part of the same thing. These are people who fear a world outside of the social morality that they use to control others, rendering them cuckolded and impotent so that they are not a threat. Metal is a threat, so it had to be castrated, which is what Metalsucks is for.
Across Facebook and the 4chan-like metal forums of the underground, people are rejecting the idea that we need neutered metal that your high school teacher would like because it had the right "message." We want metal, which is like nature, entirely outside of herd behavior and herd morality. Blood, fire, death. Moral preaching is for the losers to comfort themselves as they bleed out, forgotten after the battle.
Tags: jay h. gorania, MetalSucks, political correctness, sjws, trench warfare