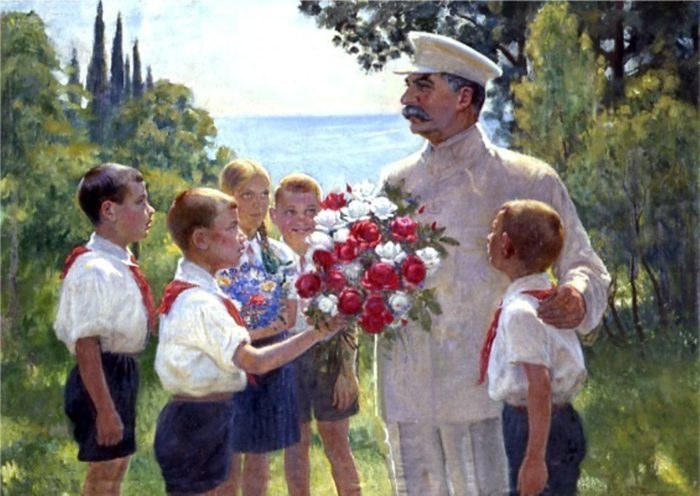 The leftists, reds, hipsters, social justice warriors, sexual deviants, and the mentally ill are engaged in a war to suppress all speech not conforming to or validating their political ideology. Anything contrary to their visions of mandated social realism is shouted down by angry mobs. This totalitarianism is affecting all areas of western society including the arts, business, science, and popular culture.
In Austin, The Blue Cat Cafe, a coffee shop where patrons can pet adopted cats, was vandalized by communist hoodlums who believe that landlords making tenants pay rent is wrecking the liberal vision of equality through mediocrity. What the leftist social justice warriors fail to realize is landlords do not care about the ethno-linguistic background or hipsterness of their tenants; only that they pay the rent on time. These people not working, protesting a coffee shop where autists and hippies can pet cats are probably the same social miscreants on waiting lists for public or subsidized housing. Housing such unproductive persons in areas they would not be able to afford to live in of their own earnings creates a dangerous social pathology that blights the surrounding area with crime and depresses legitimate economic activity, not that the communists view anyone else doing anything for self-benefit as legitimate.
Feminists shouted down a showing of The Red Pill at an Australian cinema through signing a Change.org position. The pussyfooted owners acquiescing to the whims of a radical mob shows the unfree nature of speech in the boneheaded experiment in multiculturalism that is modern Australia. The left is only against free speech that is not leftists, ie you are only allowed to tow the party line about how everyone is created equal even if they are born with fetal alcohol syndrome, congenital syphilis, and a genetic inclination to public masturbation. The radical feminists believe that anything that that merely could in opposition to, contradict, or disprove their simply, identity politics fueled worldview must be shot in the back of the head before other relatively hairless apes hear it.
Tags: austin, Australia, censorship, communism, feminism, free speech, sjws, texas