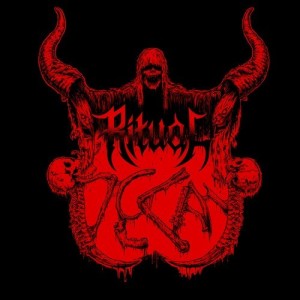 Here at DMU HQ, we see many potential topics for review. Some are terrible, and are sent to receive a public shaming via Sadistic Metal Reviews. Most are average, doing something somewhat competently but not in a unique fashion worthy of note; these we mention in passing or let languish in silence. The smallest group is that which does something uniquely and with room for potential future development. It is in this last group that we find Ritual Decay, with extracts from their upcoming demo Conquering Darkness.
The eponymous track is a winding, minimalist affair. The more thoroughly composed of the two tracks, it presents a slower form of death metal informed through the black metal tradition, though this track does not quite reach the same level of sinister malaise that this description might evoke.
Coming to the listener from a distance, the production sounds subterranean and contributes to the narrative by forming a bleak backdrop for minor tonal variation to paint color on. However, this is interrupted to an extent by the up-front placement of the drums and their prominent use within the song. The guitars' motif endures throughout the entire track, undergoing modification as it progresses, but still retaining a common melodic and rhythmic base reinforced by drum patterns that provide forward motion. Where this track succeeds is in the way various riffs fit together to communicate commonality to the overall sensation, though still providing a definite direction in movement to a place related to the beginning, but identifiably unique.
The second track is much shorter and also more forgettable. Having more in common with a punk influence than with death or black metal, particularly in the vocal rhythm and delivery; this is a direct forward assault that does not come close to instigating the sense of foreboding that the preceding track did. Riffs are competent enough, though not enough to induce a desire for repeat listening, seeming more a collection of riffs, than a full-fleshed song; though this may be part of the nature of a demo.
There is a core of talent present within this band; though at least in the two tracks presented so far, the band is suffering from stylistic confusion in how to best amalgamate its various influences. If the band has the opportunity to explore ideas in greater detail, it will be interesting to see how the music develops in the future; hopefully keeping what is done well and discarding the rest.
Tags: ritual decay, Speed Metal