Article by David Rosales.
Perfection is in the balance and in the details! These works possess neither balance nor detail.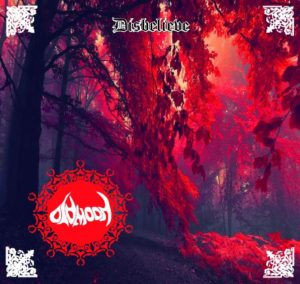 Oldmoon – Disbelieve (2015)
Oldmoon es Indie doom rock bastante aburrido y poco original. Probablemente tenga algo que ver con que el tema ateo y más social es tan ajeno al metal. Donde el metal es místico y supra humano, el rock es lastimero y se centra en el drama humano. Oldmoon pertenece al segundo de estos.
Recomendación: evitar. Mejor escuchen NEUROSIS Más Allá de la Demencia a todo volumen en un espacio abierto con su estimulante preferido.
Editor's English translation: Lame.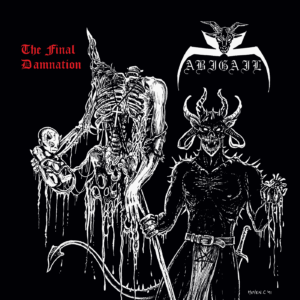 Abigail – The Final Damnation (2016)
This is yet another Japanese pseudo metal product that exemplifies the extent to which their culture has allowed an embarrassingly superficial cesspool to invade and infest their spirit. Rejecting their spiritual past and embracing hamburger culture along with industrial decadence to its last consequences in the death of the human soul, Japan consistently manages in pouring forth the most nonsensical pseudo art on the face of the planet. This album being no exception, , it is a collection of miscellaneous metal tropes from different epochs, advertising itself as black metal from which it takes absolutely nothing, not even the faintest glimmer of immitation. In any event, we could label this as rough Glam metal of the poorest stripe.
What could millenial Japanese posers possibly know of Western blasphemy produced from adversarial points of view? Could they even imagine the terror of the exoteric Satanic pathos and the metaphysical dephs of its esoteric underbelly when explored through its authentic tradition? Such catastrophic confusion is reflected in the winky-kinky succession of riffs and sections which have nothing to do with each other. Furthermore, the interaction beetween instruments is a messy ball of teenage hormones with no heads or tales. This was not put together by metal musicians, in any case, there is not even a trace of underground metal style here. The spirit is that of goofy rock, the expression that of glam metal trying to play Metallica.
"Underground" does not, at this point, mean a particular means of art production, nor the attempt to "be" something other than mainstream; it does not mean you steal attitudes and act like an idiot. The underground metal movement was so called at a certain point because of definite reasons which no longer apply to almost any modern band. What remains is a tradition, a way of doing things, a way of thinking. This joke of a band and their utterly disgusting album have none of these elements; and they certainly do not understand the first thing about the underground. Why would any serious band choose the name of a girl as their representation? Little clues such as this give away much more than one would normally assume.
Tags: Abigail, boring, crypto-indie, glam metal, sadistic metal reviews, stoner rock, The Final Damnation