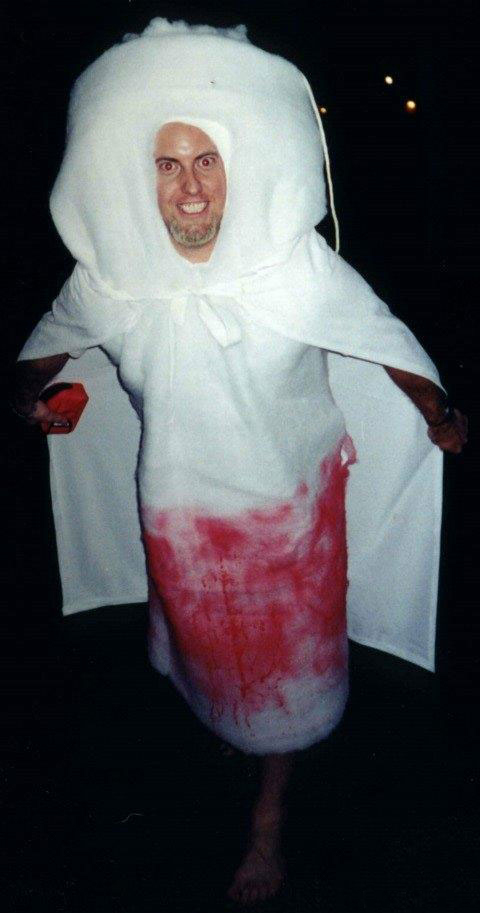 Article by Lance Viggiano.
Bloody remains unfertilized by talent are required to be disposed of in the hazardous wastebin by the Department of Public Health.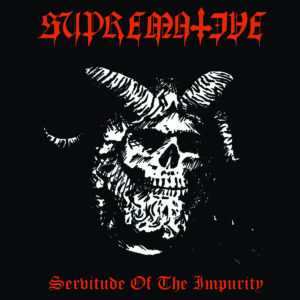 Supremative – Servitude of the Impurity (2013)
Photocopy outfit Proclamation now have their own initiators right down to the logo and cover art. Substance-less abuse war metal that makes even the most hardened and hate filled reviewer want to swear off promos entirely. This is your standard affair of 3 minutes of static broken apart by cyclical rhythmic variation, minor tempo changes and the obligatory probably certain scale run Kerry King "solo" to release tension which was never established. Gurgled abyssmal non-vocals should have been lower in the mix because words can almost be discerned and that is unacceptable. Servitude of the Impurity is no doubt available on a limited pressing at 250 copies of 180 gram splatter vinyl picture disk with die hard poster inserts. Total Pass.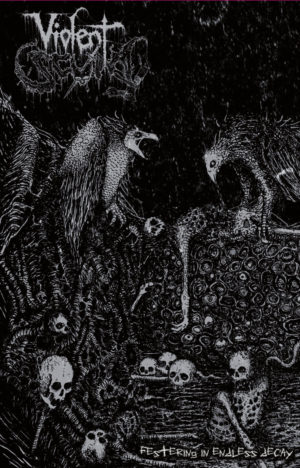 Violent Scum – Festering in Endless Decay (2015)
Metal is much maligned for its harsh vocal presentation under the charge that its artists are talentless for they cannot sing. The defensible position is of course that clean stylings are inappropriate towards its ends. As if to give that notion pause, releases like Festering in Endless Decay deploy painfully rote speed metal driven by grunting or croaking to qualify the fact that: Yes, these guys could not find a talented singer. Evoked imagery is far less vultures over carrion than it is tankards and sharks. All of its musical elements are done better elsewhere. Toxic Holocaust could be blamed if they were a bit less shameless in their efforts to completely hollow out Bathory. The shred is sure to raise "air guitar solo fingers" at the local dive bar anytime Violent Scum are in your town. Presuming of course you live in very close proximity to theirs. Total Regurgitation.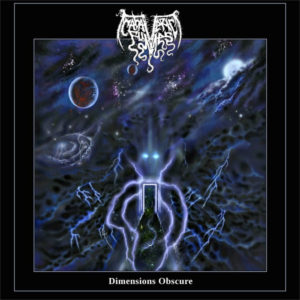 Cadaveric Fumes – Dimensions Obscure (2016)
This curious case of atmospheric death metal with hysterical album art opts for a dilapidated production resembling 70s rock to round out a cosmic and ethereal tonal character. Dimensions Obscure is a jovial and twangy rendition of Sonne Adam whose vocals are derived from the Hellenic school. To be perfectly frank, if this band went with a grounded space rock approach and ditched metal-isms without losing the genre's penchant for instrumentation and exultation of the Riff, it would warrant more mention. Especially since the third track is reminiscent – if not a modification of – "House of the Rising Sun". As it stands, this music is compromised rather than realized. They may want to consider another name as well. Perhaps Celestial Plumes or Starship Fumes.
Tags: Blood Harvest, Cadaveric Fumes, death 'n' roll, deathcore, sadistic metal reviews, Supremative, Violent Scum, War Metal, worse than shit