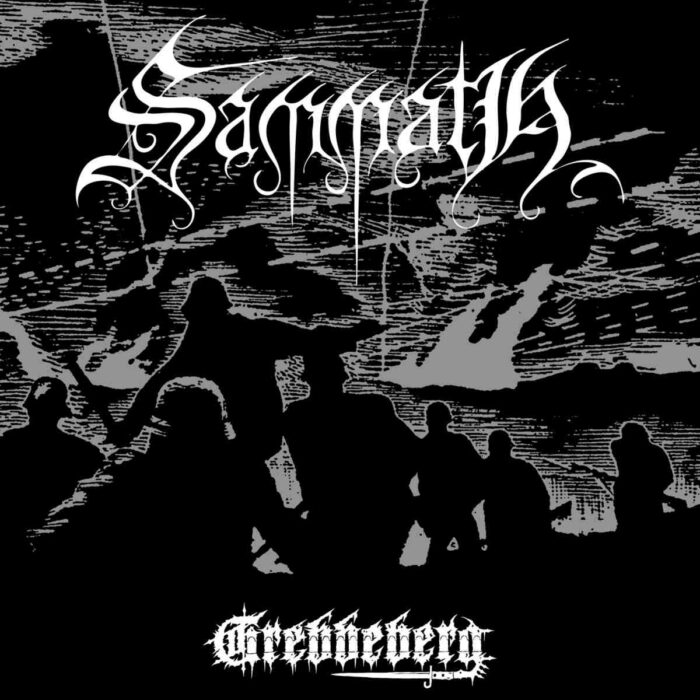 Raging martial black metal band Sammath has streamed its latest album, Grebbeberg, for a new generation of fans to appreciate the approach that combines old school dynamics with timeless melody to create a sensation of unending Nietzschean struggle and Promethean aggression.
The label issued the following statement:
"Grebbeberg": a battle put into audio-hell by Sammath, extreme Metal becomes more epic than before!

Sammath started out as a Black Metal band formed by Jan Kruitwagen by the end of 1993, after Jan moved from Australia back to The Netherlands. Jan was very much inspired by 80's [speed metal] and Australian metal. The first demo "Zwaardbroeders bij de Bergengte" (Brothers of the Sword at the Mountain Pass) came out in 96 and led to German Folter Records signing Sammath. The first album "Strijd" (Battle) was unleashed in 1999.

In 2001 Sammath developed into a live band, bassist Ruud Nillesen joined at this point. Since then, five more albums have been released and many live shows were played. Sammath signed to Hammerheart Records in 2013 and released the furious "Godless Arrogance" album. Soon after, in 2016, Wim van der Valk (Inquisitor, Centurian) joined the band on drums and Sammath turned into the powerful three-piece war machine it is today. All in the band started to play a larger role in arrangements of the music. After the release of the second album on Hammerheart "Across the Rhine is only Death" well received live shows in Germany, Serbia, Romania and Russia took place.

The upcoming 7th album, once again set in the horror of World War II, tells the story of Kruitwagens great-uncle who perished in the forgotten battle of the "Grebbeberg" in 1940. A fitting title for an album showing Sammath at its peak. 30 years of experience in songwriting comes together in a perfect storm. Like a war hammer to the head, "Grebbeberg" is Black Metal which beats you into submission. It simultaneously provides the soundtrack to battle preparation and the triumph of victory in battle, all in a very ugly way. No matter how grand and unforgettably poetic folkloric depictions of Hell are, there is little prose aimed at the Underworld anywhere near as horrifying as the theater of war among men. No excuses, no reamping, no recording drums or guitars in segments. Blood, sweat and breathing extreme metal. "Grebbeberg" sees the band perfect the style they were championing on their previous two albums. A dynamic, tremelo filled glorious return to 90s Black Metal with a great strong production.
Tracklist:
1. Grebbeberg
2. Reichswald
3. Murderous Artillery
4. Last Gasp of the Dying
5. Crushed, Shattered and Destroyed
6. Tot de Laatste Granaat
7. Decimated
8. Stahl und Feuer
Tags: Black Metal, sammath, War Metal