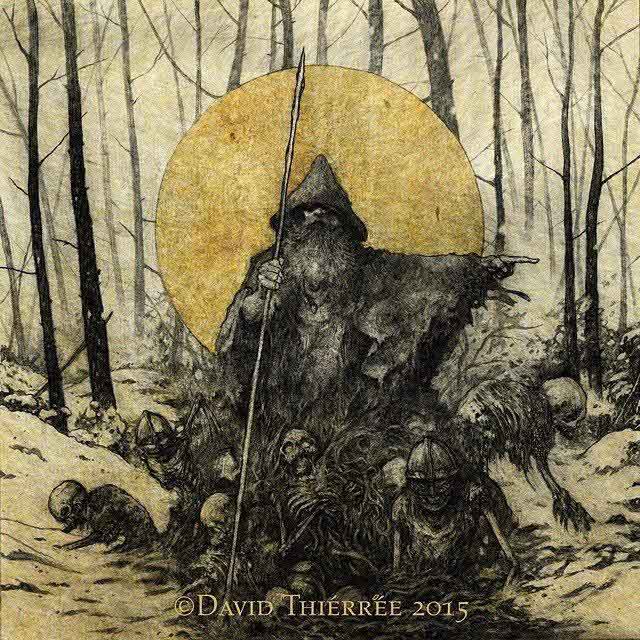 Monarque Helserkr has released a new track, "Graver sur les pierres, les souvenirs d'hier", from his Sanctuaire viking-themed black metal project's upcoming EP Le Sang sur l'Acier.
The CD is currently at press and will be released for digital download too. From Santuaire's Facebook page:
Je suis très fier de vous présenter une pièce du prochain MCD de Sanctuaire qui s'intitulera "Le Sang sur l'Acier. Le pressage sera lancé d'ici quelques semaines, il s'agit d'une collaboration entre Tour de Garde et moi-même. En attendant sa sortie, bonne écoute et partagez!

I am proud to present a track from the upcoming Sanctuaire MCD entitled "Le Sang sur l'Acier". The pressing will begin soon and this will be co-released by Tour de Garde and myself. While we wait for the official release, enjoy the music and feel free to share!
Tags: atmospheric metal, Black Metal, Canadian Black Metal, Le Sang sur l'Acier, Monarque, Monarque Helserkr, Québécois, Sanctuaire, upcoming release, Viking Metal