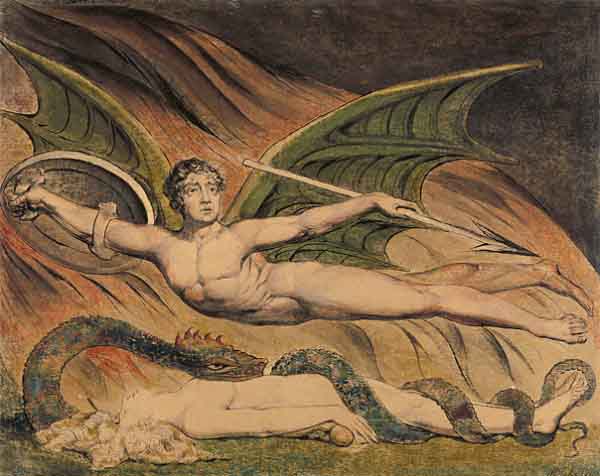 Religion and its opposition exist in uneasy tension in our democracy. Some years ago, it was decided that instead of making religion mandatory in schools, government should allow religious organizations to submit materials for use by students.
Recently, someone called their bluff. In particular, The Satanic Temple wants to supply religious pamphlets about Satanism to students, much as other religions do for their respective beliefs. According to the organization, they are trying to stay competitive with other religions:
"If a public school board is going to allow religious pamphlets and full Bibles to be distributed to students — as is the case in Orange County, Florida — we think the responsible thing to do is to ensure that these students are given access to a variety of differing religious opinions," Greaves said.

The Satanic Temple is best known for their ongoing attempts to erect a Satanic monument at the Oklahoma State Capitol where a 10 Commandments monument is displayed.
While we avert our eyes from the ongoing attempts of humans to govern themselves, we encourage you to view the book The Satanic Childrens Big Book of Activities in PDF format and perhaps spread it to children in your area.