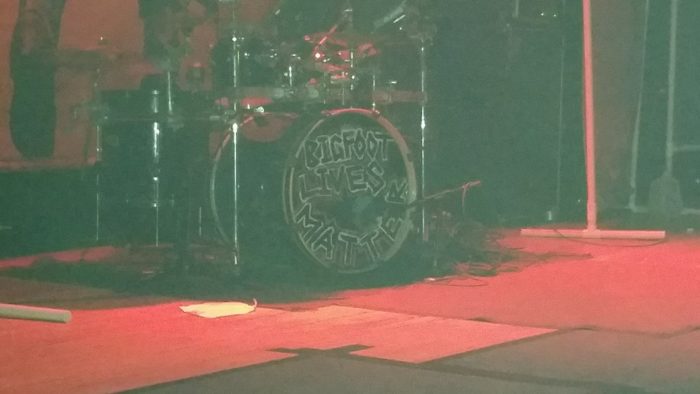 Obese blue-haired SJWs at internet music promotions coffee klatch I Heart Local Music have attacked Missouri comedy death metal band Troglodyte for the extension of its Bigfoot-themed humor to a drum kit on which was painted the words "Bigfoot Lives Matter."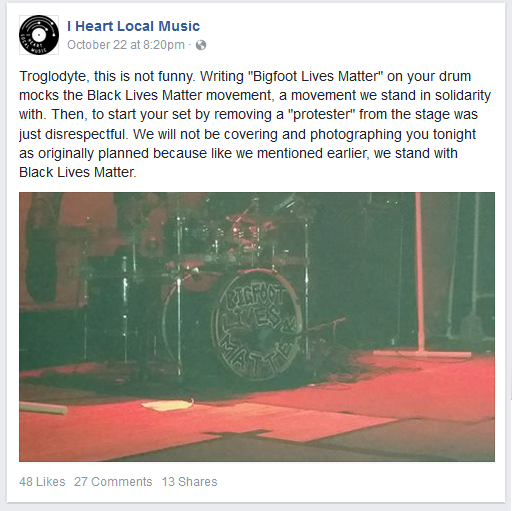 Like most SJW attacks and all of #MetalGate, this attack occurs through public shaming, then gathering up a group of neurotics to whine together, and finally attempting to get the band ejected from venues, record labels, social media and web hosting like Discogs, Bandcamp and SoundCloud.
This is the exact same sort of attack that the ancestor to this website came under during the 1990s from both Christian fundamentalists and reality-oblivious Leftists.
As happened with #MetalGate, this attack can be blunted and deflected by getting together a group to raise noise about artistic expression and the fact that SJWs are just pissy little Red Guards who get off on bullying others by using the weight of guilt and ideology.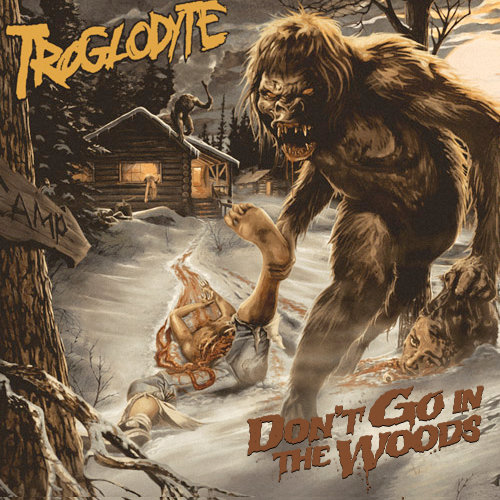 These people (SJWs) are the opposite of what metal is, which is defiance to the dominant paradigm of our time. Since WWII, and especially since Communism fell in 1991, the West has been solidly Leftist, extending its vision to include consumerism through globalism in what it calls the New World Order (NWO). SJWs are uncontroversial according to that narrative, but death metal is.
While it is unlikely that readers of this site will enjoy Troglodyte much, and perhaps they should be purged for being a joke band, the correct way to do this is not through censorship but through elitism, or the promotion of better bands. SJWs have none of those, so they aim to hobble us all in order to attention-whore their drama for internet points with the similarly mentally disabled.
Tags: censorship, facebook, i heart local music, metalgate, mob attack, sjws, troglodyte