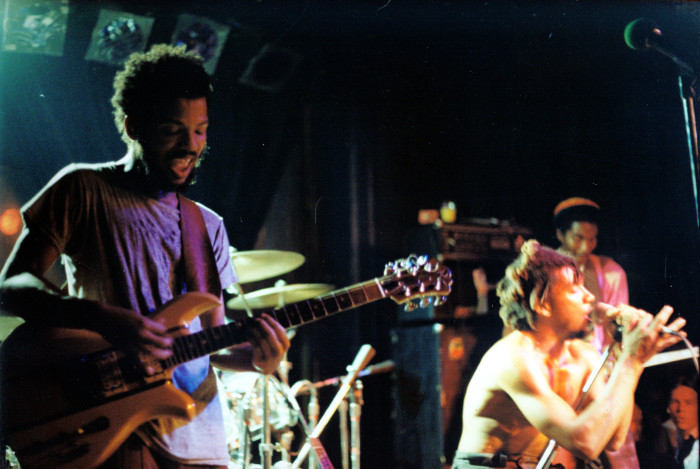 As recent events have emboldened SJWs to be more aggressive in their attacks on those who have not adopted SJW beliefs as the one true religion, increased chatter suggests more criticism is heading toward the Bad Brains, a founding punk band who used thrash speed in their songs alongside reggae interludes.
One SJW source (that disguises itself as satire) summarized the situation earlier this year:
Lauded Rastafarian hardcore band Bad Brains have recently passed a serious milestone in their career, again escaping serious scrutiny for their actions by their gaggle of pathetically-adoring and mostly white male fans.

This year marks the third decade that the beloved African-American religious zealots have completely escaped the prying eye of the punk community for penning incendiary anti-gay lyrics such as "Don't blow no bubbles, don't blow no spikes, don't pack no fudge".
Many in the punk community, but all of those "many" being SJWs, feel that Bad Brains have betrayed the implicit SJW assumption that any people who are not white should adopted SJW ideology. In fact, it was white punks who began the attack, as Daryl Jenifer reveals in an interview:
Check it out. All the things I've been telling you about the road and path of The Bad Brains, there was an era that lead into us discovering Rasta and Jah, and these things that were part of us being black and recognizing this part of our culture. Like with anything, say you're a young Krishna, there's a tendency to be over-zealous. We were over-zealous in our views about homosexuality, due to our ignorance, and the fact that we hadn't matured to a certain level. Just like anyone getting into anything. Every member of The Bad Brains are loving and we have nothing against any of god's creatures. In our growth and in trying to become wise and see life for what it is, without judgment, we went through a time where we did judge. Anyone can remember a time and say, "oh you remember when I was like that." A doctor can say, "Remember when I first worked the ER and was all nervous and people were looking at me when I was crazy." So when you're coming in as a young Rasta and discovering it, just like in Christianity, homosexuality isn't accepted. So being young Rasta and studying the religion that's what you see. But if you still continue to study and mature you'll find other texts that say, "love all god's creatures." So you can't just make your own thing and say, "This guys black, or this guys homosexual, I don't like him." The Bad Brains had a period of time where we might have said some things. Meanwhile, we were in a band and were popular, so it got out there. But someone took that and ran with it. People that hated us for various reasons, people that were trying to be like us. I don't want to call any names, but like the band MDC were the first to go out of their way to find something wrong with the Bad Brains. Everybody loved The Bad Brains, so they want to find something wrong with us. It happens with everyone like Tiger Woods, you get popular and people are going to try and hate on you.
The SJW crusade in metal and punk continues with its desire not to avoid threatening speech as it claims, but to create "safe spaces" where only SJW-compliant speech is allowed. The ongoing and accelerating criticism of the Bad Brains only fuels this fire and will intensify it until rebuked.
Tags: bad brains, censorship, homosexuality, metalgate