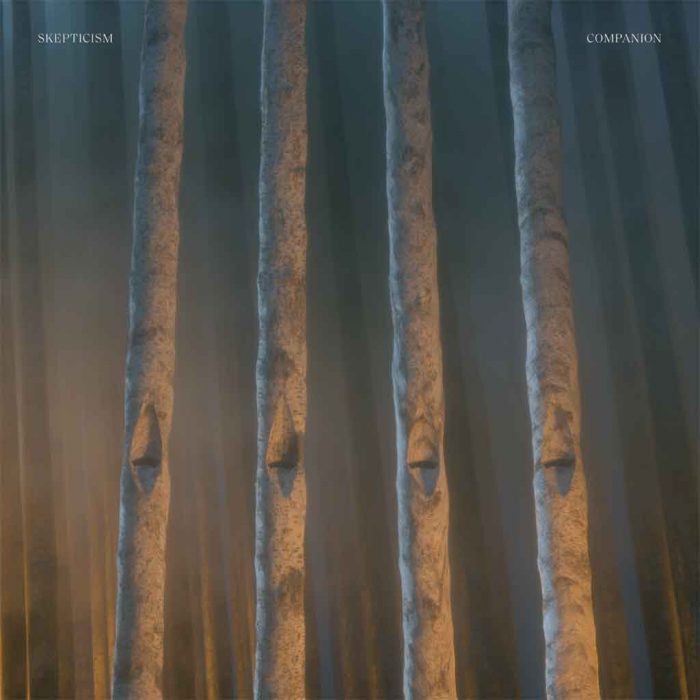 Funeral doom came from Skepticism, Winter, and Thergothon as bands took a death metal approach to the ultra-maudlin doom metal of Candlemass and Saint Vitus, giving it a new grandeur that mirrored what the brainier death metal bands were doing, and slowing it down as a form of even greater extremity.
With Companion, Skepticism both continues this evolution and tempers it, working in more melodic metal and — dare we say it? — speed metal riffs into their work. As such, this album finds its way song-by-song and has less of the conceptual unity and sensation of a portal opening as previous albums.
It also bypasses some of the sameness that reduced songs to textures of the thematic bundle of each release, and aware of past successes, plays up the moments of epic soundtrack style confrontation, working in some of the more inspirational nearly whole note melodies that power metal employs.
Similar to Alloy, the latest from Skepticism offers different portals to a central idea which remains unstated, using obscurity and ambiguity as a background theme against which the basic riffs of a song clash before abolishing themselves, allowing an inner motif to emerge in full and overwhelm the listener.
Tags: Doom Metal, funeral doom, skepticism