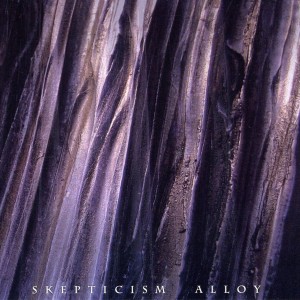 Funeral doom metal pioneers Skepticism have recently begun composing music for a new album planned for a late 2014 release. Alongside their countrymates Thergothon, Skepticism shaped this style from slow melodic chord progressions, sustained deathy vocals, and keyboards meshed to create an enveloping tapestry of sound.
The band have rebounded from the creative momentum lost after their first album Stormcrowfleet with their 2008 release Alloy, which showed a return to a more guitar-driven sound and songs which unraveled more subtly, creating an album of enduring quality. This showed the band resurrecting the metal within the Gothic doom and using it to drive song development past what more pop styles could offer.
Much like other metal bands, Skepticism are both rediscovering their roots and surging past them. A parallel can be drawn to recent Summoning, who recovered from a bout of misguided efforts by returning to an earlier composition style whilst creating albums which are expressively different and of quality. As a result, we have high expectations for this band's next release.
Tags: Doom Metal, funeral doom, skepticism