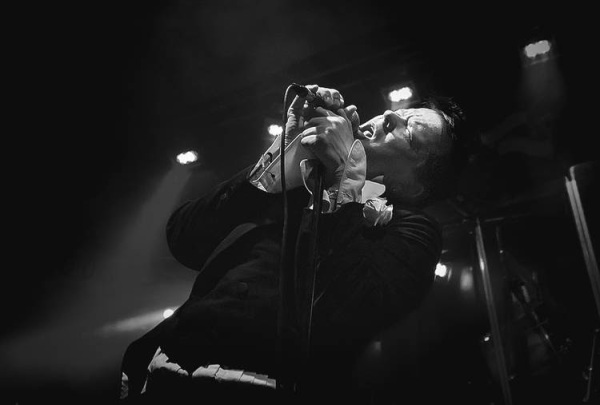 Funeral doom innovators Skepticism plan to record their fifth album, Ordeal, live at Klubi in Turku, Finland on January 24, 2015. This marks a departure from their normal process of recording in studio but enables the band to record the album and video simultaneously for release on their new label, Svart Records, having transferred from Red Stream Records.
Visitors to the live show will also receive a re-issue of the first Skepticism 7″ EP originally released in 1992, which will be unavailable to the public. Skepticism formed in 1991, and recorded through the 1990s before unleashing their first full-length, Stormcrowfleet, in 1995.
Attracting fans for their ability to merge melody, theatrical song structures in the Celtic Frost style and abrasive slow and ponderous riffing in the best doom-death style, Skepticism took doom metal to the next level of slow and grinding music creating a pervasive sense of dread and resistance.
With their 1995 album Stormcrowfleet, Skepticism defined the funeral doom genre as entirely separate from the warmed-over rock of stoner and mainstream doom and, along with Winter, showed an entirely different direction for the future of that style. Since that time, Skepticism have released four full-length albums and two EPs to enthusiastic response by a dedicated fanbase.
Tags: funeral doom, red stream records, skepticism, svart records